Overburdened Kids, Bad Parents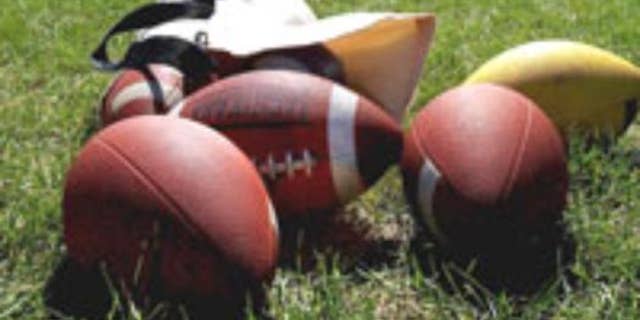 When Matthew Thompson was just 4 years old, his mother told him, "You're the man of the house now."
After his mother had left his father and moved the family into a new apartment, she dubbed her toddler the new head of household, he recalled.
"I took my role seriously," Thompson told LifeZette.
At just 8 years old, he shouldered the bulk of caregiving responsibilities, sometimes taking care of his own mother when she had a bad hangover or after a ferocious bout of abuse from her new boyfriend — the man who became his stepdad.
"I didn't realize how messed up it was. She would leave me to babysit my younger brothers, who were then 7 years old and 7 months old. I also had to watch some of her friends' kids while she went out drinking," he said.
Thompson was the adult in the house from a young age, placating his mother when she flew into a rage, calling the police when the abuse got too bad, and helping her after her attempted suicide.
Thompson is now a 41-year-old father of five who lives in Kaysville, Utah. He gives his all to being a dad, trying to give his children the childhood he never had. He and his wife have shielded their kids from the traumatic experiences he had growing up.
But playtime still doesn't come easily to him. So he wasn't surprised about research showing that kids allowed to be kids — to play more — grow up to be better parents.
Children who are burdened with adult-like caregiving, excessive chores and responsibilities later become parents who sometimes have difficulty responding to their own children's needs and interests, according to recent research from Michigan State University.
By contrast, those parents who had time for exploration, play, and other normal childhood activities are more sensitive to their own children's needs.
Researchers collected data on 374 pregnant women from low-income households in various cities. The women responded to questions about their upbringing; in addition, their parenting techniques were observed during the 18 months after they gave birth.
"If your childhood was defined by parents expecting you to perform too much caregiving without giving you the chance to develop your own self-identity, that might lead to confusion about appropriate expectations for children and less accurate knowledge of developmental limitations and needs as infants," said Amy K. Nuttall, lead author on the Michigan State study, in a media release.
This rings true for Thompson. While he often takes his kids on hikes and spends time with them outdoors, he struggles with the other types of play.
"I don't play a lot. It's not something that comes naturally to me," he said. "My wife is much more playful. I came home one day to find them riding brooms around the house and blaring the 'William Tell Overture.' I just kind of watched. I play hide-and-seek and other games, but a lot of times I just support my wife in what she and kids are already doing."
In child development, playtime is not only a normal part of being a kid, it's also an essential part of the learning process.
"Play has a central role in achieving a balance between all the different components of early childhood learning — cognitive, aspective, and physical," Rebecca Marcon, a psychology professor at University of North Florida, told LifeZette.
Other research has shown that playtime allows concepts, such as compassion and resilience, to build in the mind of a child over time. It helps children develop social, cognitive, and language and literacy skills. It also gives them an unthreatening environment where they can work through negative feelings such as fear.
The Michigan State study shows that adults who never had the chance to build those abstract concepts are less likely to understand their importance for their own children.
Parents like Thompson find other ways to connect with their children than through traditional playtime. But the fact remains: Children don't need accelerated maturity. They need more free time in the backyard or park.
More from Lifezette.com:
Carrie Underwood, American Girl
The Weight of Eternal Glory: Seeing the wonders of God in a whole new light
10 Oldest Churches in America: One of these historical sites may be in your backyard
'Convert or Die': Christians face ultimate choice in Iraq