Oregon landslides force evacuations, one woman killed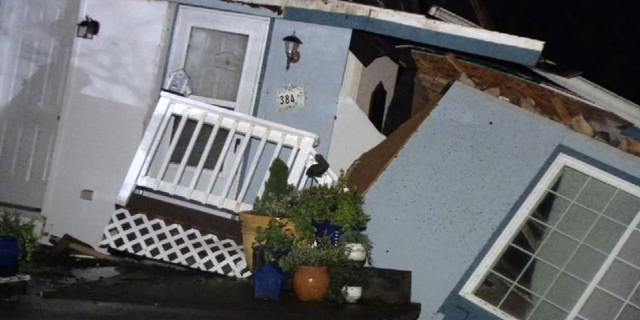 Fresh storms barreled through the already soaked Pacific Northwest, triggering a landslide that killed a woman and destroyed her home near the Oregon Coast.
Siuslaw Valley Fire Chief Jim Langborg tells Florence radio station KCST a man, woman and two dogs were inside the home. The man and the one of the dogs escaped Friday morning.
Crews evacuated three other homes and closed a road 2 miles east of Highway 101. Rain pounded the coast Thursday and early Friday as it has for much of December.
Farther north, another landslide forced evacuations and opened up a sinkhole that swallowed a car. That slide and sinkhole occurred Thursday, with four homes damaged and eight other homes evacuated.
Lincoln County Emergency Manager Jenny Demaris says a resident found that the sinkhole had swallowed his car while it was inside his garage.
According to the Newport Fire Department, crews shut off power, water and gas to the neighborhood. No injuries were reported there.
Also, the Oregon Department of Transportation on Thursday closed a portion of Highway 30 east of Rainer because of a landslide. A slide closed the same spot last week.
The Associated Press contributed to this report.