Oregon deputy, bystander save woman's life after she collapses in store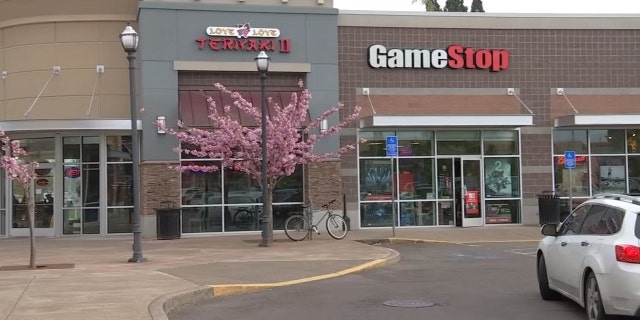 KEIZER, Ore. – Quick thinking by a Marion County Deputy and two citizens may have saved the life of a woman who collapsed at Keizer Station Friday afternoon.
Deputies say around 12:50 p.m. Friday, Deputy Mike Beach was getting ready to eat lunch at a local restaurant at the Keizer Station. They say a man approached him telling him someone had collapsed at Game Stop, the business next door.
At the same time, Dee Ann White of Falls City had been outside the store waiting for her son who was inside at the time.
"All the sudden they go running into Game Stop and I go 'oh my god what is going on with my son'," White said.
She says her son has Aspergers, so she rushed inside to see what was happening.
"My son was frozen stiff, he could not move and this lady was on the floor and the police officer turned her over and she was all gray."
The deputy began CPR to try and revive the woman. That's when White asked to help.
"My first thought was how am I going to do this because I have chronic pain," White said.
She adds that didn't seem to matter. She began doing chest compressions on the woman, hoping and praying she would begin breathing again.
"It was just one of those things where you just do it, you know, it was like a total impulse you just do it," White said.
Deputy Beach and White worked together for several minutes, alternating chest compressions until paramedics arrived.
"He was going to make this girl live," White said. "It was like, I'm going right with him."
As the minutes ticked by White says she wasn't sure the young woman was going to make it.
"At that point, we were doing about 10-15 minutes and she never, she never did regain any kind of heartbeat," White said.
To the Falls City woman's surprise Saturday morning she learned the 30-year old woman had come back to life.
"Neither one of us thought that she would regain consciousness," White said. "I couldn't believe she was alive."