One Episcopal Church's Largest Congregation Is 300 Muslims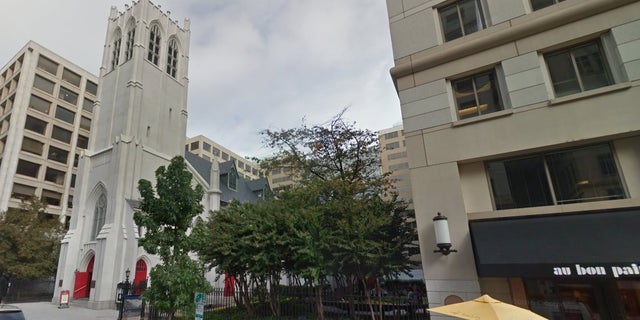 NEWYou can now listen to Fox News articles!
An Episcopal church in Washington, D.C. has been welcoming Muslims into their sanctuary for Friday prayers for eight years, and the men who meet there now outnumber the church's congregation.
The Rev. Elizabeth Gardner of the Church of the Epiphany said the congregation felt called to open the church to the Muslim community because they were in need of a place to worship.
"It's our job to be the hands and feet of peace in the world, and how do we do that is by loving one another," she told CBS News in an interview posted on Thursday.
Farooq Syed, who coordinates the Friday prayers, said "I don't know if they ever thought that Muslims would come here and pray, and become one of the biggest congregations of Church of the Epiphany. This is the biggest congregation that Church of the Epiphany has, the Muslim prayers."
Church bells sometimes mix in with Muslim prayers at the Washington church, Syed said, calling the combination "amazing."
"Who can imagine, you know, church bells ringing and a Muslim giving the sermon. It's a moment of reflection for people who think we are different. We are all the same. We are all the same," he added.
Click Here to Read the Full Story at ChristianPost.com