Ohio State band instructor charged with kidnapping, rape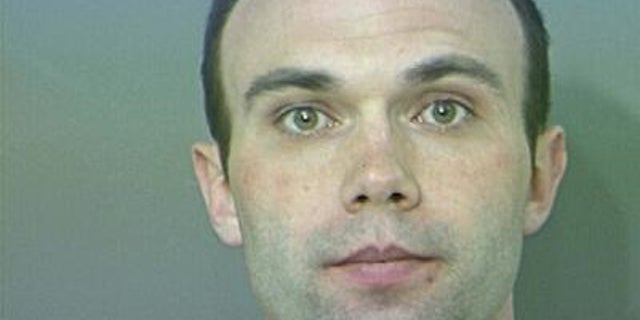 A drum major instructor for Ohio State University's marching band who is accused of sexually assaulting a woman at his home was arraigned Thursday on rape and kidnapping charges.
Christopher S. Kitchen, 28, who goes by his middle name of Stewart, was arrested Wednesday. He did not enter a plea at his arraignment and was expected to be released after his bond of about $50,000 was posted.
Franklin County Municipal Court records didn't list an attorney for him and no public defender has been assigned to the case.
Court documents allege Kitchen and a woman went out drinking April 15, then walked to his Columbus home. The woman reported that Kitchen refused to return her to her home and sexually assaulted her in his bedroom as she tried to escape and told him to stop, an investigator said in an affidavit filed in court.
The Columbus Dispatch and other local media outlets report the victim is an Ohio State University student.
Kitchen led the band as head drum major in 2006-07 and is now a drum major instructor, teaching the leaders of the marching band.
In 2007, Kitchen became the eighth drum major to be awarded "Most Inspirational Bandperson" -- an award selected by votes from all marching band members and directors and one that's considered the most prestigious award presented by the band.
Kitchen was placed on paid administrative leave after Ohio State learned about the allegations from police a week ago.
"The university is deeply concerned to learn of criminal allegations against one of our employees of kidnapping and sexual assault," the school said in a statement. "Upon being informed of these allegations by the Columbus Division of Police on April 23, the university moved quickly to place the employee on administrative leave and launched its own internal investigation in accordance with university policy."
The allegations come less than a year after Ohio State fired the band's director after an internal investigation said he knew about but failed to stop a "sexualized culture" of raunchy, profane and suggestive traditions within the celebrated marching band and mishandled sexual discrimination allegations.
Jonathan Waters, an alumnus who became director in 2012, has challenged the review's findings and filed a civil rights lawsuit seeking reinstatement and damages. Waters has argued that he encountered traditions that had gone on for years and that he made efforts to change the band's culture.
A hearing for Kitchen is scheduled for May 8.
The Associated Press contributed to this report.