A fireball and plumes of black smoke billowed above East Palestine, Ohio, on Monday afternoon as officials released toxic chemicals from multiple rail cars that derailed last week.
Ohio Gov. Mike DeWine ordered residents to evacuate the one-mile by two-mile area surrounding East Palestine ahead of the planned release at 3:30 p.m.
Five rail cars were carrying vinyl chloride, a deadly chemical that officials said was unstable and could explode, potentially sending shrapnel into nearby neighborhoods.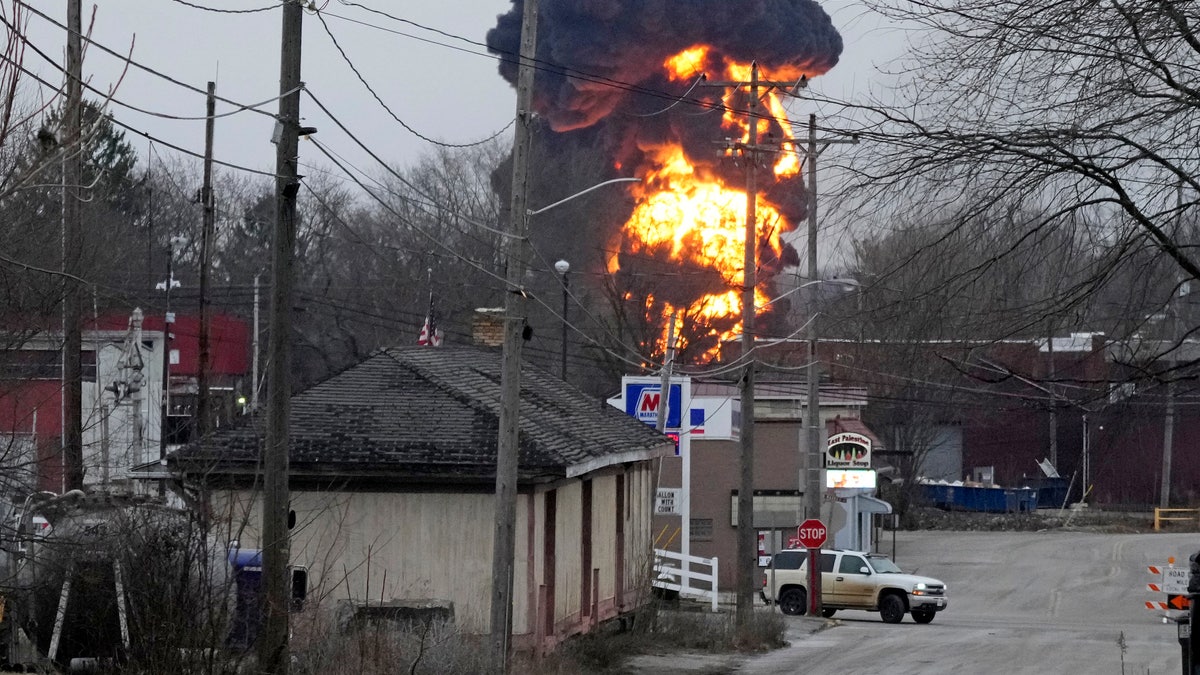 A "drastic temperature change" was detected in one of the rail cars on Sunday, increasing the urgency of the evacuation.
OFFICIALS ADVISE EVACUATION OVER EXPLOSION CONCERNS AFTER TRAIN DERAILMENT IN OHIO
The controlled burn of the toxic chemicals would send phosgene, a highly toxic gas that was used as a weapon in World War I, into the surrounding area.
The National Guard was activated to assist residents with the evacuation and block people from getting close to the wreckage.
Pennsylvania Gov. Josh Shapiro also ordered the evacuation of a sparsely populated area across the state border from East Palestine.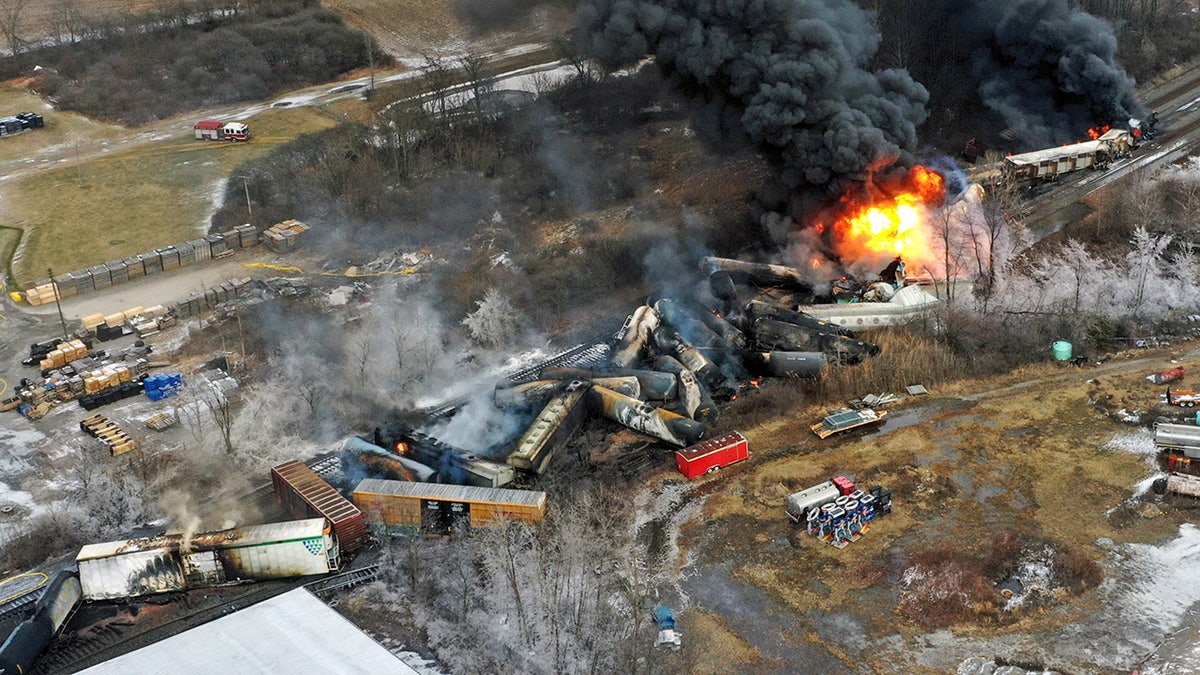 The release was expected to take one to three hours. Officials said it was unclear when residents would be able to return to their homes in East Palestine.
CLICK HERE TO GET THE FOX NEWS APP
The train derailed on Friday due to a mechanical issue with a rail car axle, sending 50 rail cars careening of the track, according to the National Transportation Safety Board.
The Associated Press contributed to this report.