Ohio police chief: Somebody snorted heroin off my business card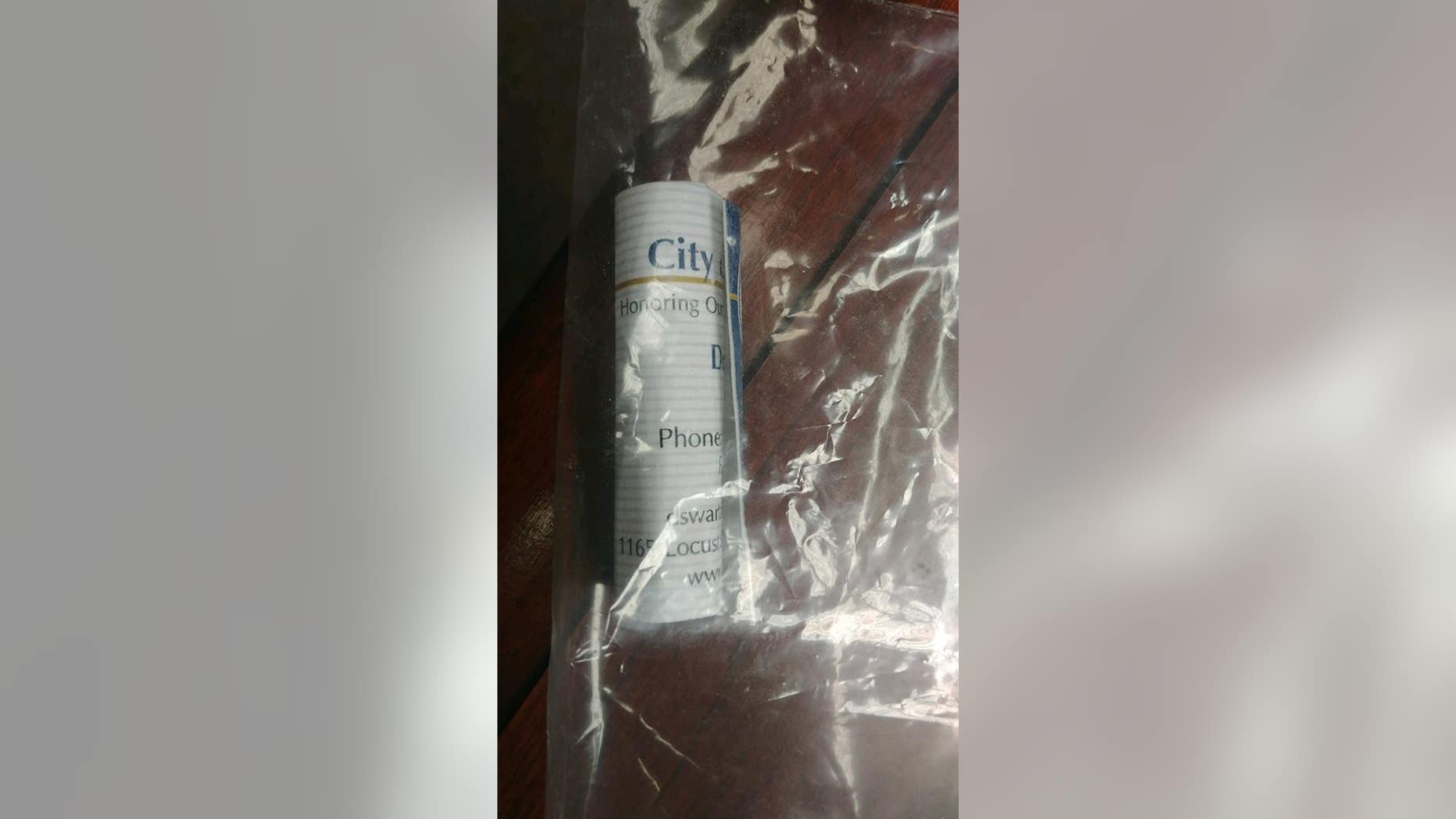 An Ohio police chief revealed on Facebook that somebody used his business card to snort heroin.
A woman "was found by a household member in her room passed out" on Sunday, Canal Fulton Police Chief Doug Swartz wrote in the Facebook post.
"The household member noticed white powder spilled on the counter in the bathroom along with other paraphernalia," he said.
That person took the woman to the police station, along with powder that he'd scooped up with his bare hands and the paraphernalia, according to the post.
2 NEW STRAINS OF FENTANYL MAY BE RESISTANT TO NARCAN
A few days prior, Swartz had been at the home and left his business card, it said. The same card "was rolled up and used for the purposes of ingesting" heroin.
The woman admitted to snorting heroin, and must seek drug treatment and will face charges if she doesn't, according to Swartz.
The police chief also issued a personal plea: "Heroin users are walking amongst us in the thousands and dropping like flies. Libraries, public bathrooms, parks, in vehicles at intersections, and even sidewalks are common scenes where heroin addicts are collapsing the very second after ingesting this drug. It is very important NOT to do what this household member did today, and that is touch this drug."
Canal Fulton is a 30-minute drive southwest of Akron.
The Associated Press contributed to this report.