Officer, suspect dead in Indiana gunfight; another officer wounded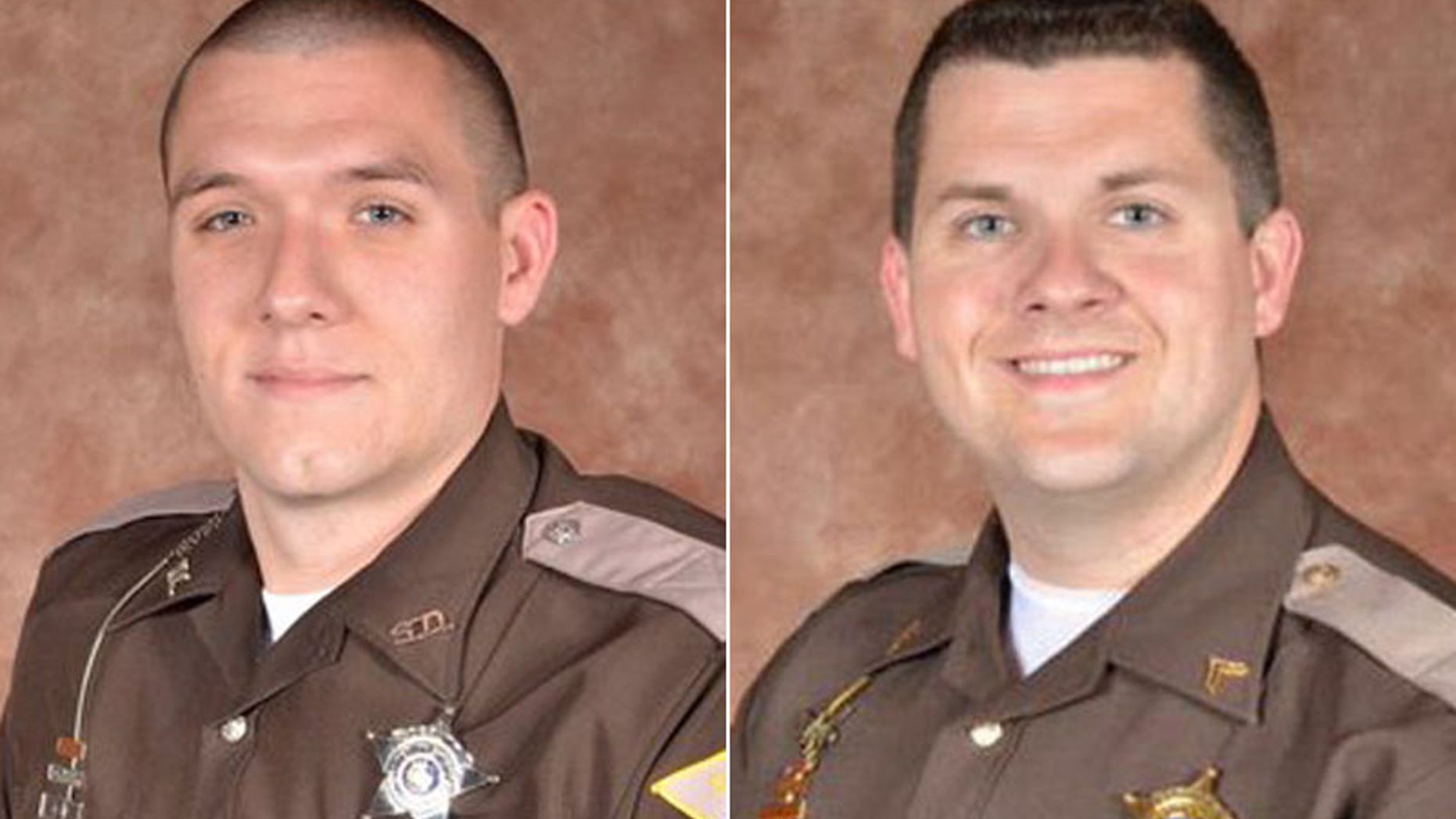 An Indiana sheriff's deputy died Sunday afternoon of injuries he sustained during an early-morning shootout while he and another officer were serving a warrant related to drug paraphernalia, officials said.
Howard County Sheriff's Deputy Carl Koontz, 27, had been on the force for three years. He is survived by a wife and young child.

"[Koontz] was an outstanding officer, he had great promise with our agency, and he's going to be greatly missed," Sheriff Steven Rogers said.

The suspected shooter, who has not been identified, also died, following a standoff with a SWAT team. Authorities said they don't know whether he was killed in a shootout or from a self-inflicted gunshot wound.
"We're really not certain on the exact identity of this individual,"
Rogers told FOX59. "We've been told that the name on the warrant may not correspond with the name of the individual in the trailer. Again, we're waiting to find that information out."

Sgt. Jordan Buckley, a nine-year veteran, was also shot while he was serving the arrest and search warrant with Koontz at about 12:30 a.m. Sunday at a Russiaville trailer park. He remained in stable condition Sunday afternoon.
Both officers had been wearing body armor, and fellow officers took them out of the mobile home to provide first aid.
Investigators had learned a suspect wanted for possession of a syringe in neighboring Clinton County was hiding at the mobile home and obtained the warrants, Rogers said.
When officers knocked on the door of the home, they received no response and then entered the home, the sheriff said. That's when the gunfire erupted.
"We plan for it, but you're never fully prepared, of course, for that situation," he said.
Rogers said that officers exchanged gunfire with the suspect, but he didn't know which officers did so and it wasn't clear how many were inside the mobile home during the gunfight.
Gov. Mike Pence directed flags at state government facilities across Indiana be flown at half-staff immediately to honor Koontz.
Pence said flags should be flown at half-staff until sunset on the day of Koontz's funeral. He also asked businesses to lower their flags to half-staff to honor Koontz's service and sacrifice.
The Associated Press contributed to this report.