Oculus VR co-founder aims to build virtual US-Mexico border wall
NEWYou can now listen to Fox News articles!
The co-creator of Oculus Rift is going from building a virtual reality headset to building a virtual wall.
Palmer Luckey, one of the founders of the Facebook-owned Oculus VR, is focusing his efforts on a new startup that aims to develop surveillance technology to be used along national borders and at military bases.
His new project comes just months after he left the VR company he founded and has been touted as a "virtual wall" that can be set up along the border with Mexico or the perimeter of a military installation.
"We are spending more than ever on defense technology, yet the pace of innovation has been slowing for decades," Luckey said in a recent e-mail to the New York Times. "We need a new kind of defense company, one that will save taxpayer dollars while creating superior technology to keep our troops and citizens safer."
Luckey has already secured meetings with Steve Bannon and other White House representatives, according to published reports, and pitched his new tech as a more cost-effective alternative to a physical wall.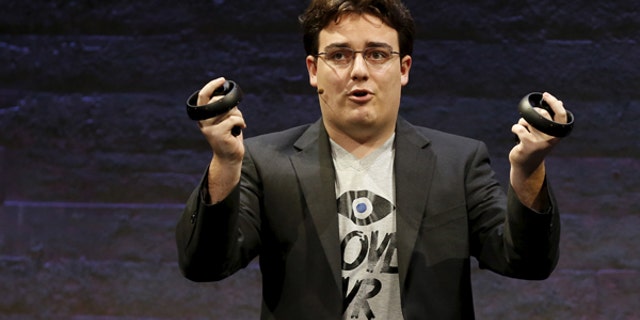 This past April, Luckey met with Secretary of the Interior Ryan Zinke, as well, to discuss the new technology. The meeting was confirmed in a log of Zinke's meetings for the month that was publicly posted after a Freedom of Information Act request. According to reports, a Zinke spokesman said there has been no action from the meeting.
The startup has even gotten the attention of investor Peter Thiel, a close ally and consultant of President Trump's who served on his transition team. Theil is considering investing in the startup, according to several reports.
The company co-founded by Luckey was sold to Facebook in March 2014 for $2 billion. Luckey stayed on to work with Facebook. However, this past March he left after an industry backlash when it was reported that he had donated $10,000 to a pro-Trump group that created anti-Hillary Clinton memes. He later said in a Facebook post that he had donated to the group because he thought they had "fresh ideas."
Luckey's virtual wall project employs a technology known as lidar, for light detection and ranging, that uses remote sensing lasers, scanners and GPS receivers to survey land and distinguish among several moving targets. For example, the system can determine the difference between a coyote and a human being moving across land that is being surveilled.
The proposed system could be mounted on poles, which could then be strategically placed along a perimeter to monitor activity.
Security experts say that the technology is nothing new, but implementing it could prove difficult.
"The concept [of the virtual wall] is certainly viable. We've had this technology for some time and it's getting better, but the problem is people responding to an incident," Scott Stewart, vice president of tactical intelligence for geopolitical analysis firm Stratfor, tells Fox News. "That's where the limit is. You can record it, but you can't always stop it."
"The tighter security gets, the more it forces corruption," he adds. "Basically, it's people who become the weak link in the fence."
The technology for the virtual border has, in one form or another, been around for some time.
In 2006, the Department of Homeland Security initiated a program called SBInet, under its Secure Border Initiative, to integrate personnel, infrastructure, technology and rapid response to secure U.S. borders.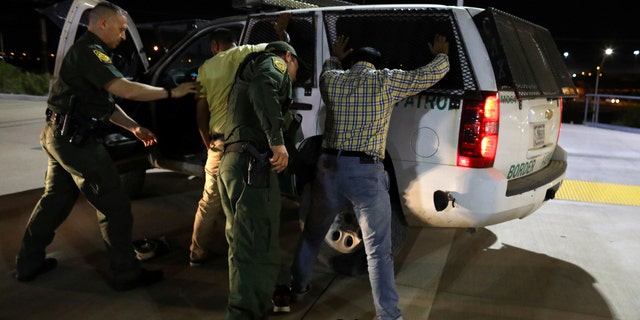 A part of the SBInet initiative was Project 28, a pilot program tested along a 28-mile stretch of the border in southern Arizona. The pilot program involved the placement of nine high-tech surveillance towers that used radar, high-definition cameras and wireless networking to send real-time information to Border Patrol agents.
The project hit multiple snags, however, and in 2008 SBInet officials ordered contractor Boeing to stop work because U.S. Customs and Border Protection had not received proper permissions from the Department of the Interior.
In 2010, the project was frozen after Janet Napolitano, then head of the Department of Homeland Security, diverted $50 million from funding to support other efforts.