NYPD officer shot in the head over the weekend listed in critical but stable condition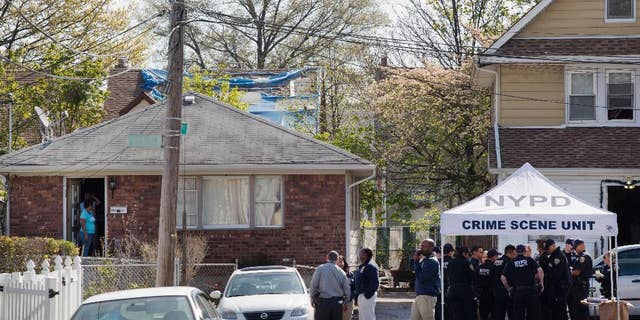 NEW YORK – An NYPD police officer remains in critical but stable condition two days after being shot in the head while sitting in an unmarked car in Queens.
District Attorney Richard Brown said Sunday that 25-year-old Officer Brian Moore was in a coma and "fighting for his life."
Moore underwent surgery for what court papers described as "severe injuries to his skull and brain."
The suspect, Demetrius Blackwell, was ordered held without bail Sunday. He didn't enter a plea to charges of attempted murder.
Prosecutors plan to present the case to a grand jury.
Blackwell's court-appointed lawyer says his client denies the charges.
Police say Blackwell fired at Moore and his partner as they sat in plainclothes in an unmarked police car Saturday night. They stopped him after seeing him tugging at his waistband.