NYPD cops probed for not helping slain Bronx teen, report says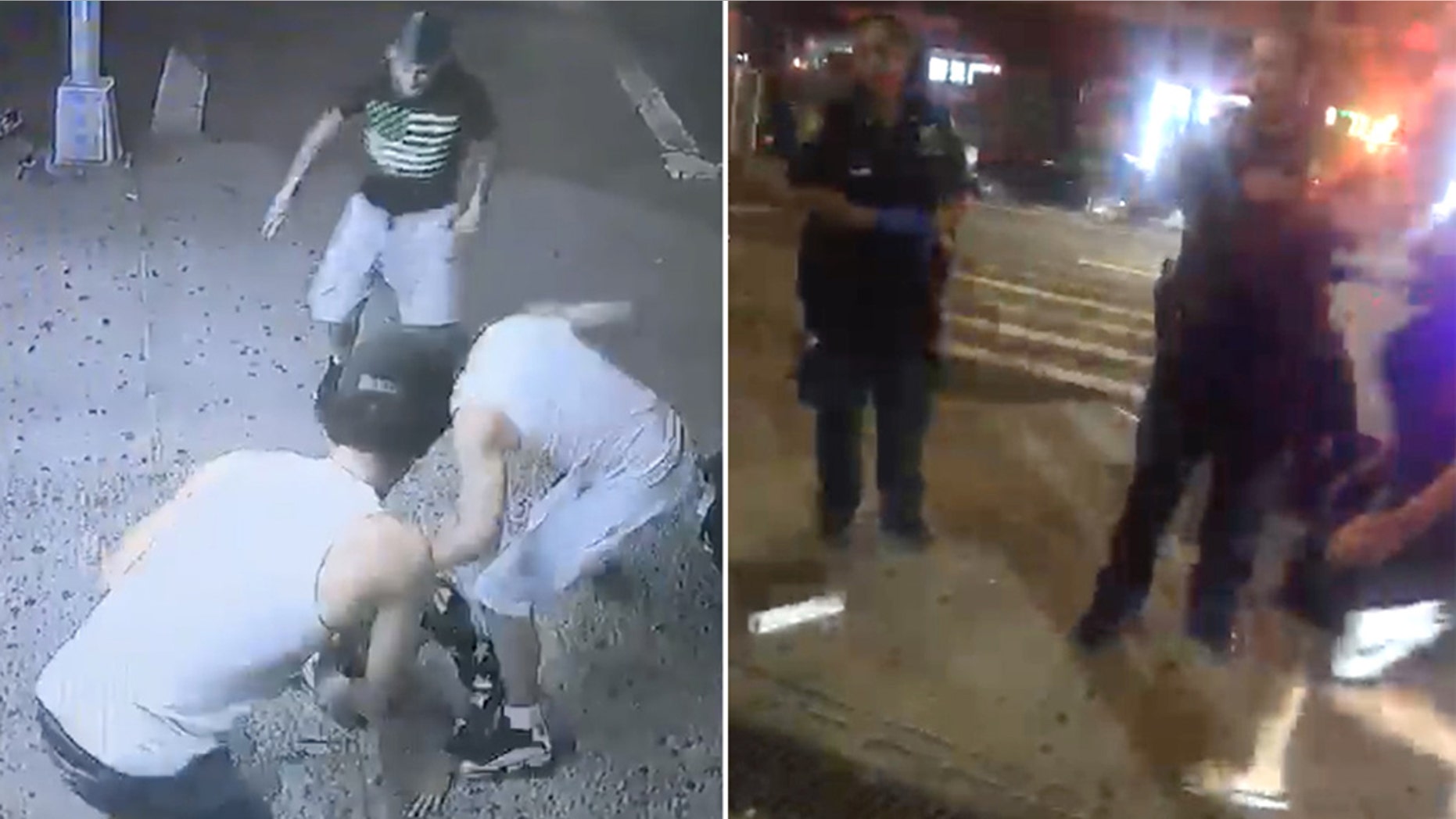 The NYPD is probing why two cops didn't render any apparent aid to Lesandro "Junior" Guzman-Feliz as he bled to death on a sidewalk last week following a vicious gang attack, The Post has learned.
The Internal Affairs Bureau and investigators in the Bronx are "looking into the responding officers as to why they didn't help the boy," a police source said.
A second source confirmed the probe.
Guzman-Feliz, 15, was butchered by a pack of at least five suspected Trinitarios gang members outside a Bronx bodega at 183rd Street and Bathgate Avenue last week.
The mortally wounded boy stumbled toward nearby St. Barnabas Hospital before collapsing on the sidewalk just steps away.
Cellphone video shows him splayed on the ground covered in blood as neighbors try to stanch the bleeding with what appears to be napkins. Two police officers can be seen in the video watching from the wings, but not doing anything to render aid.