Not just Ivy League: Community colleges also violate students' rights, expert says
It's not just ivory tower academics indoctrinating students into liberal hysteria -- their peers at community colleges and smaller universities nationwide are weaving a similar diet of left-wing politics into lesson plans, critics warn.
In classrooms from Tampa, Fla. to Austin, Tex. to Warren, Mich., professors have become embroiled in controversies including calling for the sexual assault of female politicians; defining the election of President Trump as an "act of terrorism"; and colluding with campus officials to shut down conservative speech.
And the list goes on.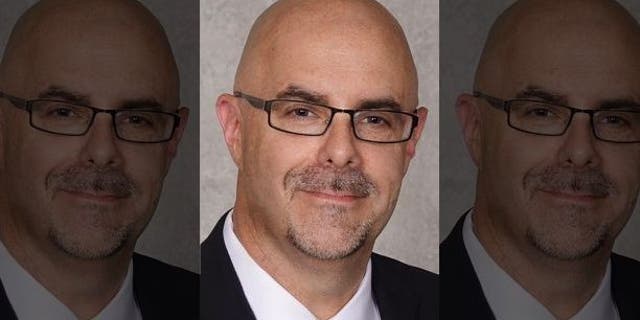 A visiting University of Tampa professor was fired this summer after writing that Texans deserved Hurricane Harvey for supporting Trump. Kenneth Story, also an adjunct professor at the nearby Hillsborough Community College, apologized after tweeting, "I don't believe in instant Karma but this kinda feels like it for Texas. Hopefully this will help them realize the GOP doesn't care about them."
In September, Austin Community College paralegal studies professor, Robert Ranco, resigned after tweeting: "I'm not wishing for it… but I'd be ok if #BetsyDevos was sexually assaulted."
Ranco later apologized to Devos on Twitter.
Charlie Kirk, founder of Turning Point USA, a conservative campus watchdog group, started a Professor Watchlist so students, parents, and alumni could be aware of the plethora of reported incidents at community colleges across the country.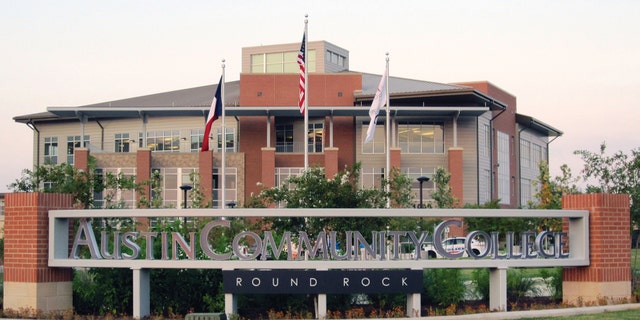 "Our most successful lawsuit recently was at [Macomb Community College]," Kirk told Fox News. "Several of these schools believe they can impose any rules and speech codes they wish. We find it to be even worse at times on the local level."
In November, TPUSA won a free speech case at the community college in Warren, Mich. Macomb Community College eventually settled with TPUSA after a student group was told by campus police they were violating campus policy by publicly advocating for fossil fuels, the Detroit Free Press reported.
RELATED: AUSTIN COMMUNITY COLLEGE CREATES 'EQUITY REPORT CARD' FOR FACULTY, STAFF
A New Jersey community college professor was fired after an appearance on "Tucker Carlson Tonight" in which she defended Black Lives Matter for holding a "blacks only" event.
"Boo-hoo-hoo," Lisa Durden said. "You white people are angry because you couldn't use your 'white privilege' card to get invited to the Black Lives Matter's all-black Memorial Day celebration! Wow!"
Durden was fired several days later from Essex County College, where she taught communications and pop culture as an adjunct professor.
FLORIDA PROF SAYS 'WHITE RACISM' COURSE IS NOT 'ANTI-WHITE'
As usual, California, even at smaller schools, featured numerous instances of leftwing controversy.
A human sexuality professor at Orange Coast College in Southern California was caught on camera calling Trump's election an "act of terrorism." Instead of being reprimanded, Professor Olga Perez Stable Cox was awarded "Faculty Member of the Year" in March by the community college -- while the student who recorded her was suspended for violating college rules.

In August, a community college in California, Cerritos College, held a welcome day for illegal immigrant students.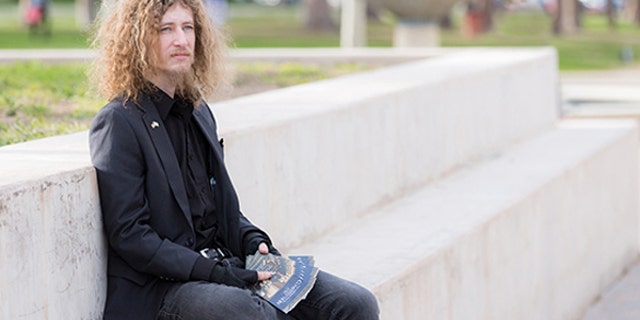 MICHIGAN STATE ACCUSED OF COVERING UP WORST SEX ABUSE SCANDAL IN U.S. SPORTS
Earlier this year, a lawsuit alleged, Los Angeles Pierce College stopped Spanish speakers from reading the Constitution, the College Fix reported. One student was handing out Spanish-language pocket Constitutions in the "free speech zone" at the community college when a professor ordered him to get a "permit application."
In January, Kellogg Community College took it a step further, arresting three students for passing out copies of the Constitution on an outdoor sidewalk because students failed to fill out "basic paperwork," according to Campus Reform. Alliance Defending Freedom is representing the students, who are affiliated with Young Americans for Liberty.
A Nassau Community College professor wore a "Sit With Kaepernick" shirt on Sept. 11, referencing ex-quarterback Colin Kaepernick, who controversially chose to kneel or sit during the playing of the national anthem.
Sociology professor, Porter Kirkwood, said it wasn't his intention to offend anyone on the anniversary of 9/11, but rather to stand up for free speech.
MIAMI ART PROFESSOR TURNS AMERICAN FLAGS INTO KKK HOODS CAUSING OUTRAGE
MiraCosta College, in Southern California, announced it would provide scholarships to transgender students -- without steps to verify transgender status -- or to students "active in the transgender community." NBC7 San Diego reported it was "the first in the United States to provide a scholarship for those in the transgender community, specifically."
An adjunct professor at St. Louis Community College, who is part of the #CampusResistance movement to counter faculty layoffs, was arrested after he allegedly charged toward board members and the chancellor during a Board of Trustees meeting, as reported by Inside High Ed.