Northeast US marinas, coastal dwellers cast wary eye on Jose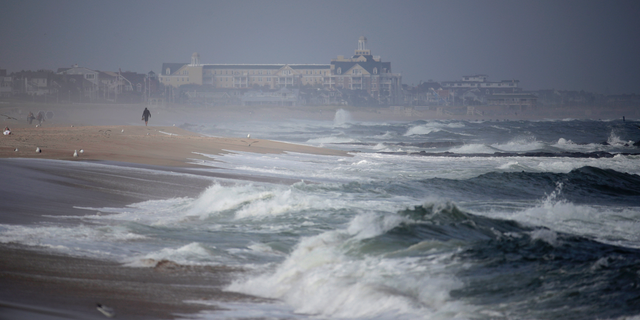 DEEP RIVER, Conn. – Marinas, coastal residents and others in the Northeast are keeping a wary eye on Hurricane Jose as it spins in the Atlantic Ocean, threatening to menace the region by the middle of next week.
At the Brewer Fiddler's Cove Marina in Falmouth, Massachusetts, manager Scott Carpenter said Friday that one customer had asked for his boat to be hauled out ahead of the storm, but they have not made other storm-related plans.
"I don't trust the weather people. Once it gets a little closer, we'll start making decisions," Carpenter said.
The storm was centered about 485 miles (785 kilometers) southwest of Bermuda on Friday, with maximum sustained winds of 75 mph (120 kph). The National Hurricane Center said Jose was expected to pass well offshore of North Carolina early next week, though strong winds could approach the Outer Banks.
It was too soon to determine any other direct impacts from U.S., according to the hurricane center, which encouraged East Coast residents from North Carolina on up to monitor the storm's progress.
The storm formed Sept. 5 in the open Atlantic, brushed northeast Caribbean islands as a Category 4 storm and did a loop the loop before tracking west again toward the U.S.
No boaters at the Brewer Deep River Marina in Connecticut have asked yet for their vessels to be taken out of the water ahead of Jose, office manager Delia Cabral said.
"Anybody who may be coming out for winter storage, they might think of doing that sooner than later," she said. "We'll probably know Monday what our plan will be."