A married couple and a business owner were among the slain in a mysterious quadruple homicide at a property management company, North Dakota cops revealed Tuesday.
Though authorities bluntly told reporters the person responsible for the deaths is still at large -- that's about the only bit of information they disclosed. Officials remain tight-lipped about a description of the suspect and a potential motive for the killings of the woman and three men found dead inside the Bismarck-area business.
Mandan Police Chief Jason Ziegler identified the victims Tuesday, including 52-year-old Robert Fakler, who owned the RJR Maintenance and Management Company. The other victims -- all company employees -- were identified as 42-year-old Adam Fuehrer, 45-year-old Lois Cobb and her husband, 50-year-old William Cobb.
"It's very unusual for the state of North Dakota," Ziegler said. "I don't think any community across this great country could ever imagine something like this happening in their backyard. It's extremely hard and difficult for everybody."
4 FOUND DEAD AT NORTH DAKOTA BUSINESS IN HOMICIDE CASE, POLICE SAY
Authorities still don't have a motive in the killings, but there is at least one thing officials are sure of.
"These four people didn't do it themselves," Ziegler said at an earlier news conference.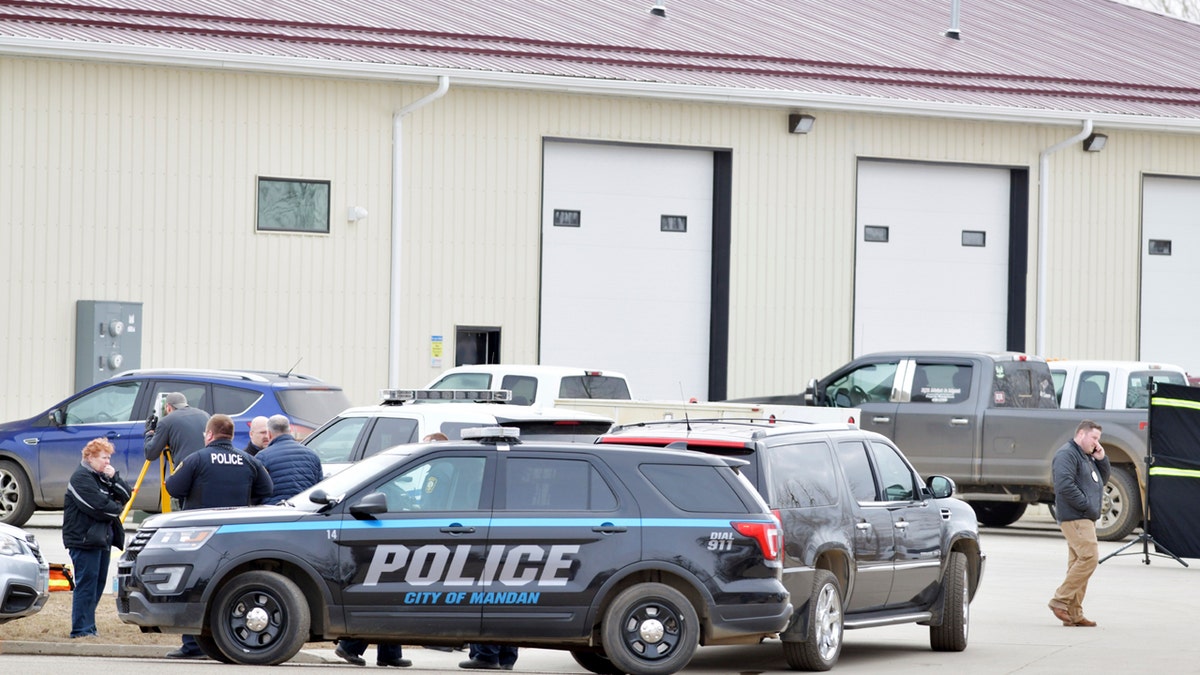 The police chief said the killings were "very specific" to the victims who were at the crime scene.
"We do not believe the public is in danger," he said.
The bodies were discovered around 7:30 a.m. Monday by officers responding to a medical call at RJR Maintenance and Management in Mandan. Ziegler described the crime scene as "rare," but did not elaborate on exactly what that meant.
"It's quite a large crime scene, so it's not something that's going to be easy for us to get in and do quickly," Ziegler said of the pace of the investigation.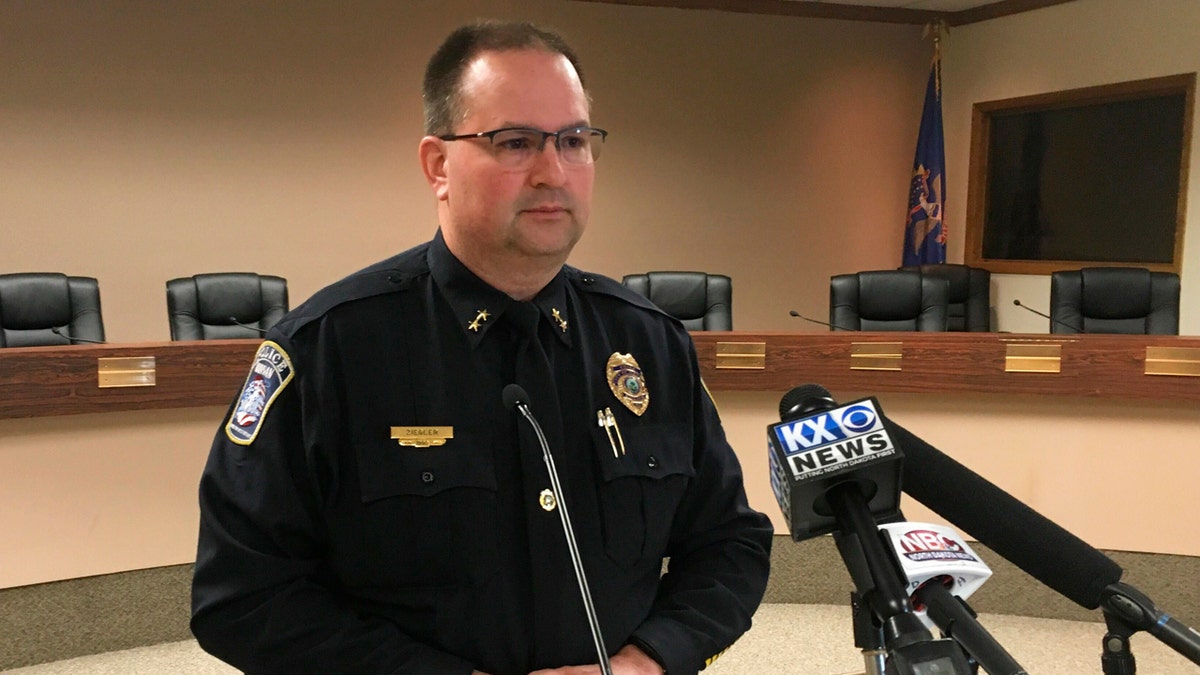 Officers spent Monday combing through the building, which includes an office area in the front and a large warehouse area in the back.
No weapon was recovered from the scene, according to the chief. Investigators are now reviewing video from the scene and surrounding areas, though the chief would not disclose if cameras inside the building captured the slayings.
Briann Miller had identified the Cobbs -- her mother and stepfather -- to The Associated Press as victims of the attack. She said authorities gave her no details on how they died.
"I just know that it was an attack," Miller told the AP. "I don't know how it happened, what it happened with. I'm left in the dark still. None of this makes any sense. All I know is my parents are gone."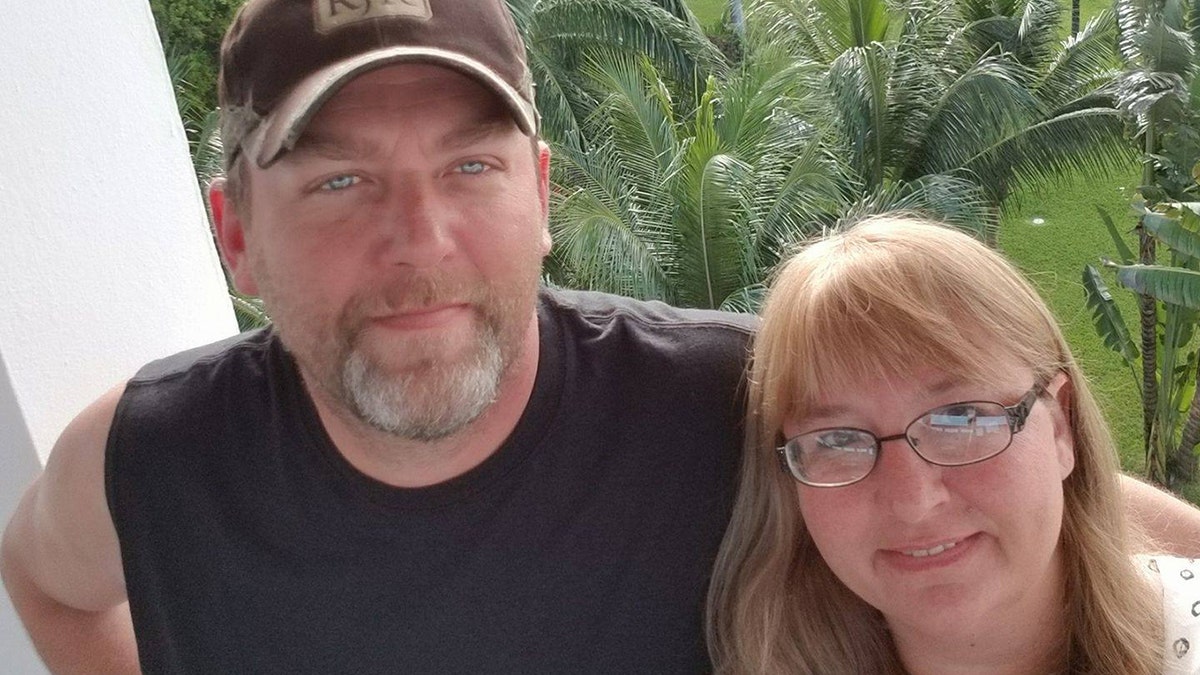 Miller, of Girard, Illinois, said the Cobbs had moved from Illinois to North Dakota about six years ago and had just bought their dream home. She said they never gave any indication to her of any problems at work.
Gina Kessel, 52, of Mandan, showed up at the business Monday to pick up her son, Mitchell Kessel, an employee there. She told the AP that Mitchell "called me, said something is going on," but didn't tell her what exactly.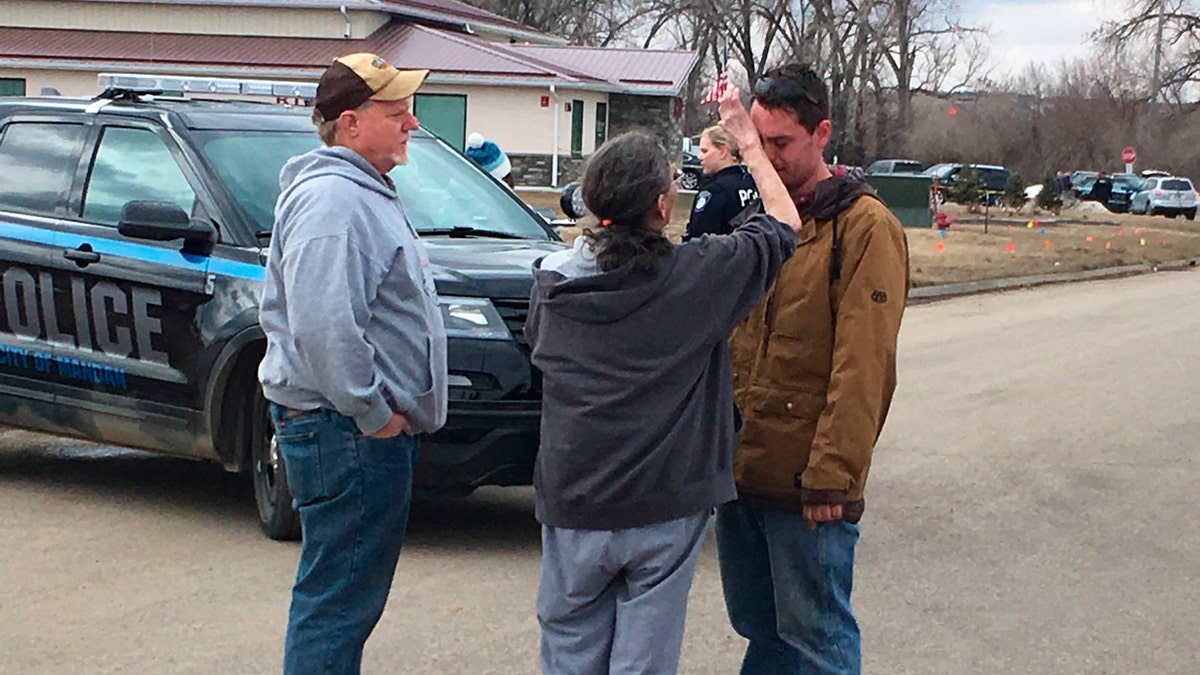 Ziegler said he was not aware of officers responding to any other recent incidents at the business that might have been connected to the killings. Authorities are also waiting on autopsies from the medical examiner's office to confirm how the victims died.
NIPSEY HUSSLE SHOOTING SUSPECT ID'D BY LOS ANGELES POLICE; SEARCH UNDERWAY
Ziegler also appealed for the public's help. Anyone who has information regarding the killings is asked to contact the Mandan Police Department at 701-667-3250.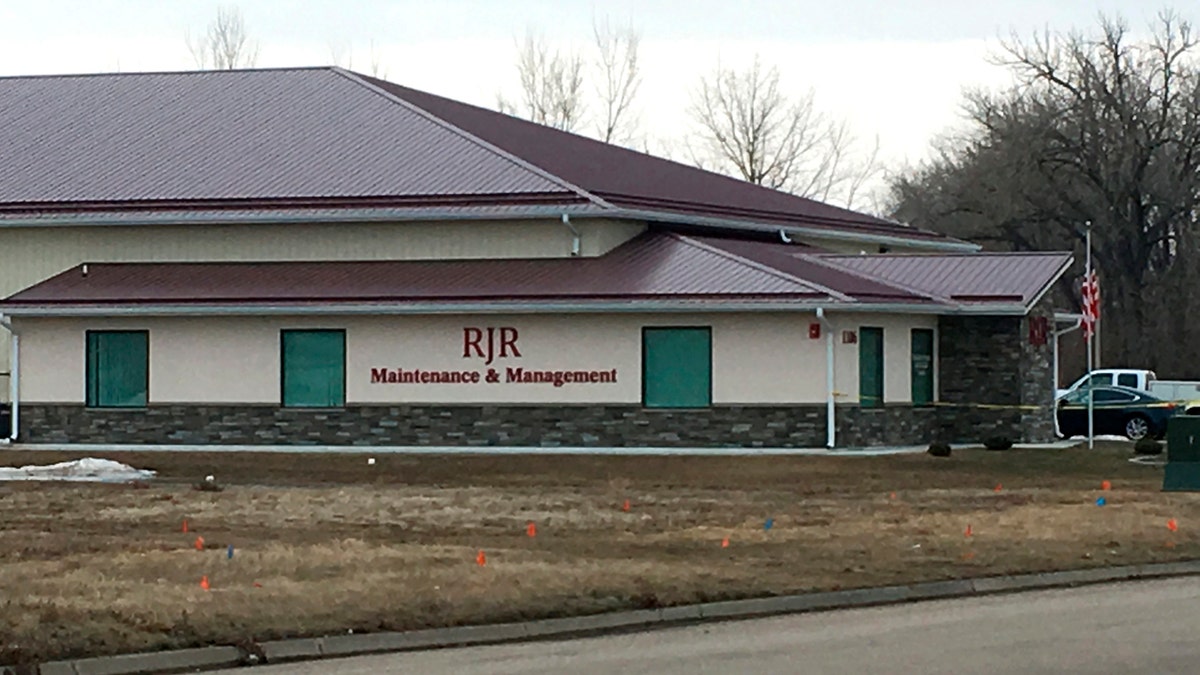 On Monday, people heading to the building looking to pay rent, and do walk-throughs for rentals were surprised when they walked up to a crime scene.
"I came here because nobody was answering the phone," Suzette Wall told KFYR-TV.
CLICK HERE FOR THE FOX NEWS APP
The company posted to Facebook on Tuesday that it was closed for the day. RJR's website identifies the business as a family-owned company that has been handling commercial and residential properties in Bismarck and Mandan for more than 20 years. Its services include collecting rent for landlords, paying mortgages, re-renting apartments, building and grounds maintenance, lawn care and snow removal. It also rents out storage units.
Mandan is a city of about 22,000 just across the Missouri River west of Bismarck, the state's capital and home to about 73,000 people.
Judy Praus, 70, told the AP she was a longtime friend of the owner's family and had just seen them at a restaurant Saturday. She said she also knew a lot of employees but had no details on any of them.
"When I was notified, I shattered," she said. "Unbelievable."
Fox News' Nicole Darrah and the Associated Press contributed to this report.