North Carolina wife reportedly buys billboard to embarrass alleged cheating husband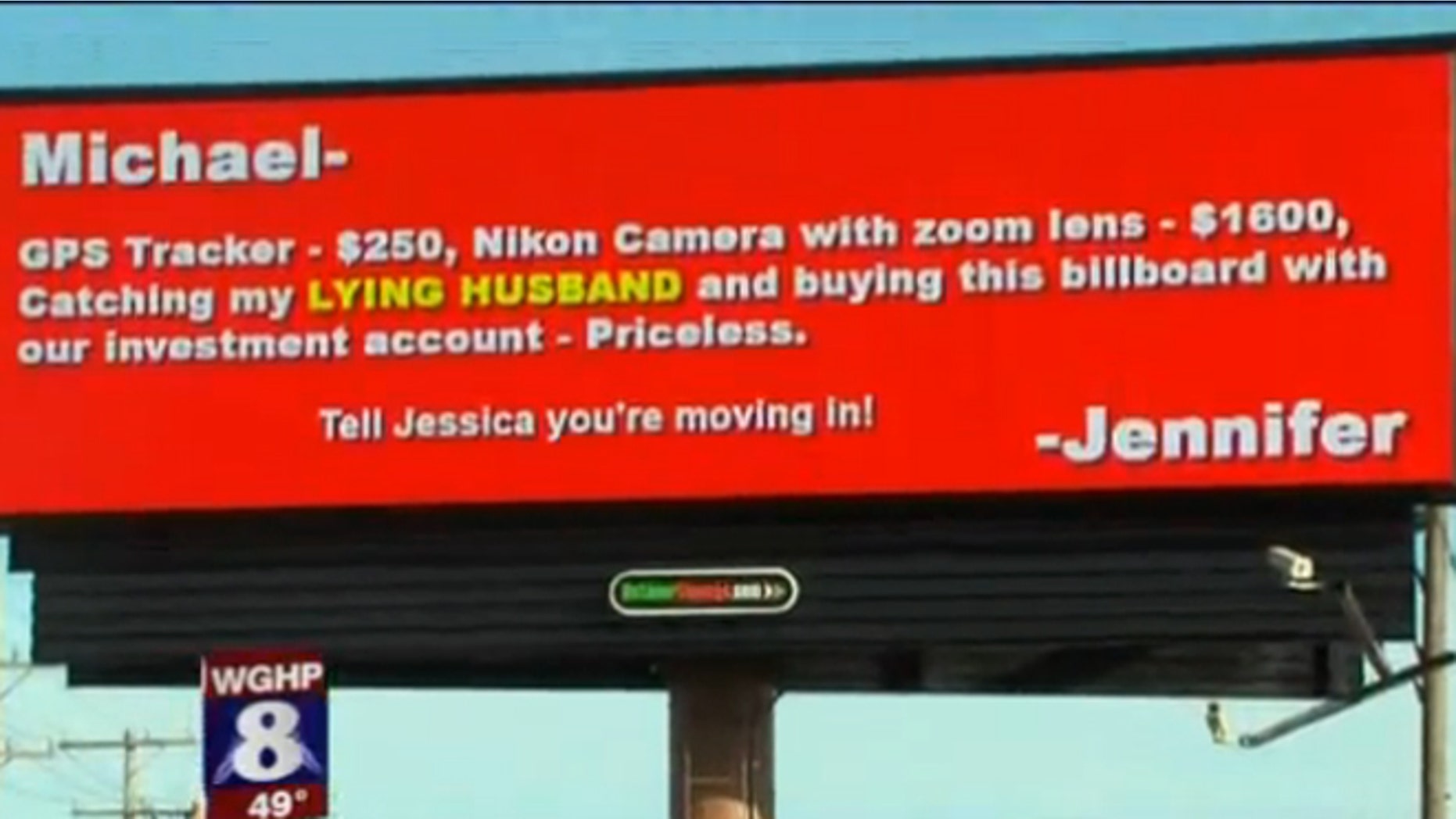 A billboard in Greensboro, N.C., claims to be from a scorned woman who apparently caught her husband with another woman, MyFox8.com reported.
The red billboard has been slowing down traffic on Battleground Avenue and reads, "Michael,
GPS Tracker – $250, Nikon Camera with zoom lens – $1600, Catching my lying husband and buying this billboard with our investment account, – Priceless.  – Jennifer."
Outdoor Signage, the company that owns the billboard, just recently erected it leaving many questioning if it's a marketing ploy.
Someone from the company told the station, "We cannot comment on the billboard content right now. We have asked the sponsor for a statement based on your inquiry."
The billboard also makes a note to Michael's apparent mistress Jessica. "Tell Jessica you're moving in!"