North Carolina parents wanted for kidnapping son caught 2,000 miles away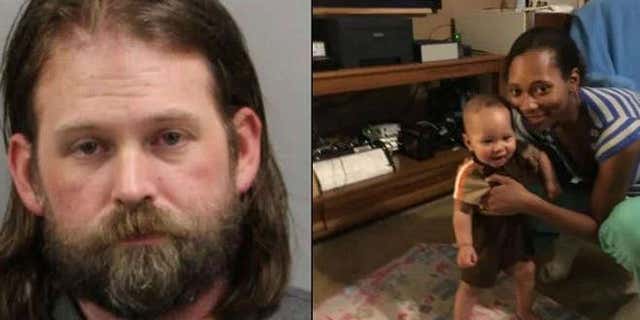 NEWYou can now listen to Fox News articles!
Authorities said Sunday two North Carolina parents were caught after kidnapping their own infant son from a social services department, then apparently driving him 2,000 miles to Montana in a stolen minivan.
The cross-country search for the boy began after the Randolph County Department of Social Services in North Carolina deputies on Tuesday that 8-month-old John Eastlack had been taken by his parents and was missing, the sheriff's office said.
The boy had previously been placed in social services' custody, but authorities didn't reveal why.
An Amber Alert issued last week said the boy was abducted by his parents, Penny Dianne Worthy and Chad Douglas Eastlack. The sheriff's office said the 35-year-old father was also wanted on charges of stealing the minivan and a firearm.
A Missoula, Mont. police officer found the boy unharmed with his parents inside a hotel after spotting the stolen minivan in the parking lot, according to the Randolph County Sheriff's Office.
Authorities were coordinating his return to social service workers in North Carolina.
Missoula Police Sgt. Jerry Odlin said Chad Eastlack was taken into custody without incident on the warrant related to the stolen vehicle and firearm after the Missoula officer called in the backup.
Missoula County jail records show that Chad Eastlack was being held without bond on a fugitive charge Sunday. He was scheduled to appear in court Monday.
The jail records didn't list Worthy, who is 20 years old. It's unclear if she'll be charged.
The Associated Press contributed to this report.