No specific, credible threat to Super Bowl 50, officials say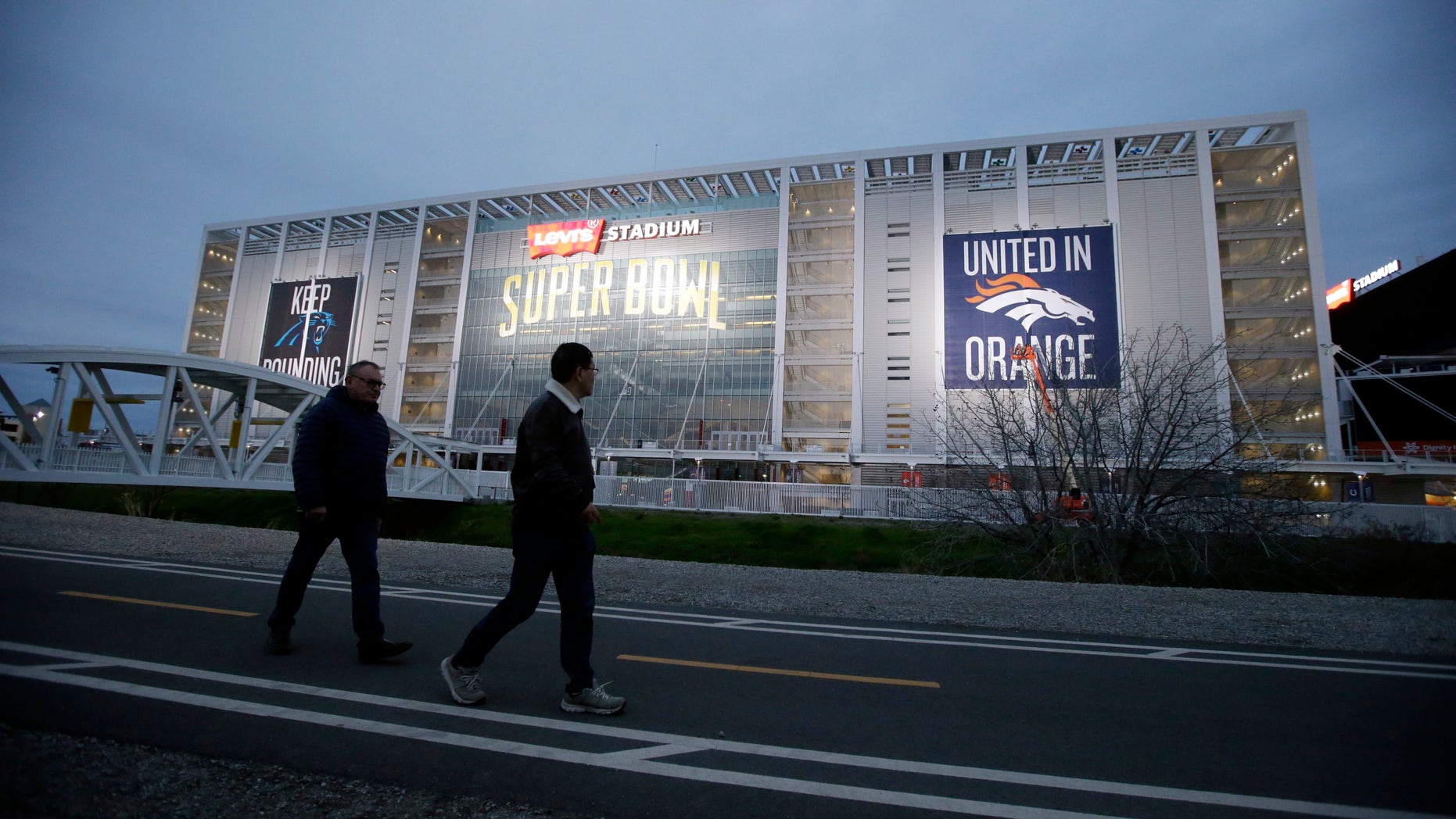 Federal law enforcement officials tell Fox News there is no specific, credible threat to any of the events surrounding this week's Super Bowl between the Carolina Panthers and Denver Broncos, but the U.S. government isn't taking any chances, deploying a wide array of assets to assist state and local authorities in securing the NFL's championship game.
The Department of Homeland Security has designated Super Bowl 50 a Special Event Assessment Rating level 1 – or SEAR 1. DHS rates SEARs 1 through 5, with level 1 indicating the most risk. A DHS rating of SEAR 1 is just below that of a National Special Security Event, which was declared for Pope Francis' U.S. visit last year. Super Bowls are typically given SEAR 1 classification.
A law enforcement source tells Fox News that in planning Super Bowl 50's security efforts authorities took into account lessons learned from November's coordinated ISIS attack in Paris, which included suicide bomb blasts outside the Stade de France.
According to a separate federal law enforcement official, roughly 30 federal agencies are taking part in the planning and protection surrounding this year's big game, which is being held at Levi's Stadium in Santa Clara, Calif. on Sunday. Among them are the FBI, Secret Service, U.S. Immigration and Customs Enforcement (ICE), CBP, TSA, ATF and Coast Guard.
In additional to the measures being undertaken to ensure physical security, DHS is also deploying assets within its cybersecurity apparatus. Analysts from the National Cybersecurity & Communications Integration Center will be on-hand to monitor any threats emanating out of cyberspace and to respond if a cyberattack were to occur. Fox News is told this is not an unprecedented move by DHS, however, as cybersecurity assets have been on hand in Super Bowls past.
This year, a senior ICE official will lead the Super Bowl security efforts. DHS has tapped ICE Homeland Security Investigations San Francisco Deputy Special Agent in Charge Tatum King as Federal Coordinator. King will oversee all operations between federal, state and local participants.
Law enforcement officials tell Fox News a Multi-Agency Communications Center (MACC) is being established to monitor threats and coordinate emergency response. The MACC will act as the central point of command for Super Bowl 50 security and will consist of representatives across all participating federal, state and local agencies.