No debate: New Mexico home schoolers left out of state competition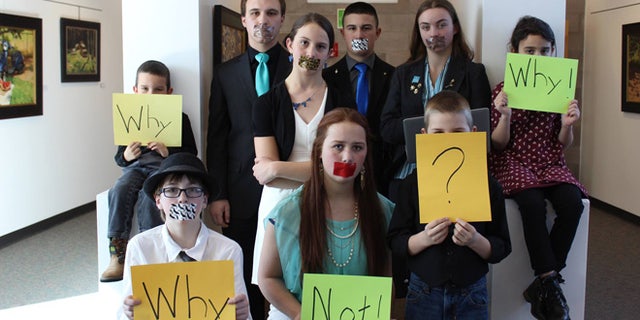 NEWYou can now listen to Fox News articles!
A debate team made up of New Mexico home-schooled students is arguing for a chance to participate in the statewide debate championship.
The Jemez Mountain Home School Speech and Debate Team was barred from the annual Congressional Debate Championship this year by the state's Speech and Debate Association officials, even though the team has taken part in the annual tourney for more than a decade. But members aren't taking the decision without a rebuttal, according to the Los Alamos Daily Post.
"We continue to be blocked from any state competition," reads a post on a Facebook page set up by the debate team. "As we get closer to our State and National Qualifier tournaments, the urgency of our issue continues to increase. We are faced with the very real possibility of not having the opportunity to qualify to Nationals or place in State, both honors we have often received in the past."
As recently as 2014, the Jemez Mountain team won first place in the limited entry category and third place in the overall speech category. Two team members ranked No. 1 and No. 3 individually that year.
"We believe that inclusion is a better choice and makes a better world,"
In an email, association President Lisa Lincoln told the team its registration was rejected because it isn't a member of the New Mexico Activities Association.The NMAA is a private nonprofit that oversees interscholastic activities within the state. Its dues-paying members include public, private and parochial schools.
" ... we are sorry to inform you that we cannot accept your registration for the NMSDA Speech and Debate State Tournament(s) unless you are a member school of NMAA," read the email.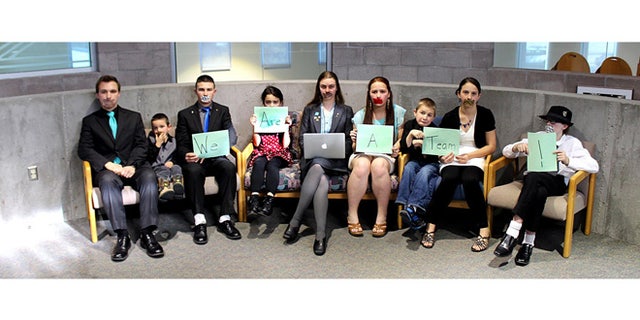 The home-schooled team has been allowed to participate for the past two decades, except for 2004, when a similar objection was raised. The NMAA board at the time voted in favor of allowing Jemez Mountain to compete and eventually reviewed and revised their policy, which stood until recently.
According to the Daily Post, the NMAA rules were modified this past fall to exclude participation by home-schooled teams in all academic contests, including chess, debate, and science competitions.
The team is fighting back with the Facebook page and a Change.org petition.
The group also said in their article that they find a "particular irony" in the ban since speech is a first amendment right being curtailed by the NMAA.
"We believe that inclusion is a better choice and makes a better world," Jemez team coach Carolyn Connor told the paper. "In the 21st century, equal-access should be a shared value in New Mexico, not a topic of controversy. We will continue to pursue every avenue open to us to re-establish full and open home school student participation in New Mexico academic activities. More teams means more learning, more critical thinking, more diversity, and stronger and healthier activities for all."
The team is holding out hope that the decision will be reversed and they will be allowed to compete at The NMSDA State Speech and Debate Tournament in Las Cruces on Feb. 25.