New York police find remains of a fifth teenager in community plagued by gang violence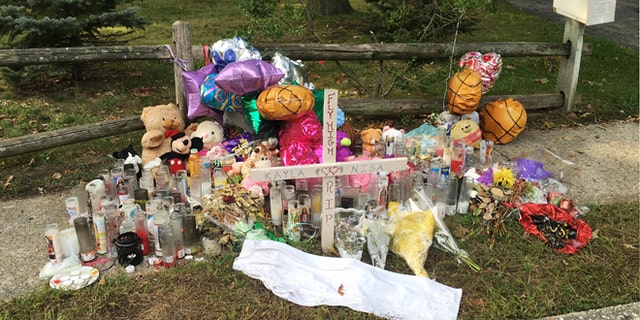 BRENTWOOD, N.Y. – For the fifth time since September, police have discovered the remains of a dead teenager in a suburban Long Island community plagued by gang violence.
The body of Jose Pena-Hernandez, 18, who disappeared in June, was discovered Sunday in a wooded area of the Pilgrim Psychiatric Center in Brentwood, Suffolk County police said.
An autopsy will be conducted to determine the cause of death, but police said the case was being investigated as a homicide.
The discovery comes after four Brentwood High School teens were killed or found dead within the past six weeks, all suspected victims of gang violence.
Police didn't immediately know if Pena-Hernandez attended the school but said he was "a known MS-13 gang member."
Investigators began discovering the corpses on Sept. 13, when the badly beaten body of Nisa Mickens was found on a tree-lined street in Brentwood, a day before her 16th birthday. A day later, the beaten body of her lifelong friend, 16-year-old Kayla Cuevas, was discovered in the wooded backyard of a nearby home. The teenagers had been inseparable and shared an interest in basketball.
Days later, police discovered the skeletal remains of Oscar Acosta, 19, and Miguel Garcia-Moran, 15, in a remote industrial area of the town. Acosta had been missing since May. Garcia-Moran vanished in February.
In the wake of the deaths, school administrators warned students not to wear clothing that risked offending vicious street gangs.
There have been no arrests.
A law enforcement official told The Associated Press earlier that the Salvadoran gang MS-13 was suspected and that bad crews had been operating in the area for a while. The official was not authorized to talk publicly and spoke on the condition of anonymity. At least 30 people have been killed by MS-13 gang members on Long Island since 2010.
Last week, police looked for gang members in connection with an attack on a 34-year-old man, found beaten to death on a Brentwood street. Police say Dewann A.S. Stacks was walking late at night on Oct. 13 when he was assaulted.