Navy sailor struck by propeller, killed on carrier flight deck, officials say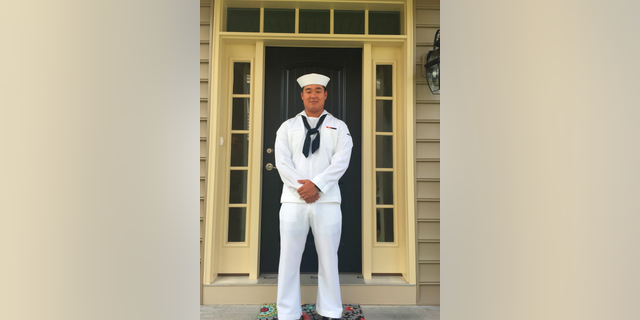 NEWYou can now listen to Fox News articles!
A sailor who died aboard an aircraft carrier in the Atlantic Ocean during routine flight operations on the flight deck was struck by the turning propeller of a plane, the U.S. Navy said.
The Navy said in a statement on Wednesday that Airman Apprentice Joseph Min Naglak had just secured an E-2C Hawkeye radar plane to the flight deck.
Naglak's death occurred Monday aboard the USS George H.W. Bush in the Atlantic. The aircraft carrier was supposed to go to sea for training along with 30 other warships, and Hurricane Florence moved up the date a few days earlier.
The Navy said the incident remained under investigation.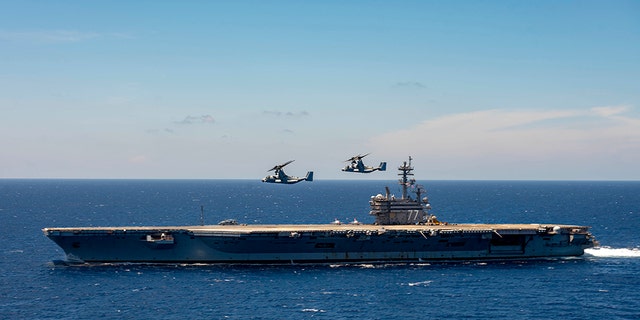 "The loss of a shipmate is a heartbreaking experience for a crew of a naval vessel," said Cmdr. Dave Hecht, spokesman for Naval Air Force Atlantic, as the Navy Times reported. "Those aboard USS George H.W. Bush will mourn Naglak's passing and remember him always for his devoted service and sacrifice to our nation."
The 21-year-old enlisted in the Navy in his home state of New Jersey in April 2017.
Four months later he had completed his training in Pensacola, Florida, and reported to the ship.
The ship remains at sea, and flight operations have resumed.
Fox News' Lucas Tomlinson and The Associated Press contributed to this report.