NAACP leaders reportedly call for arrest of Connecticut cops in beating video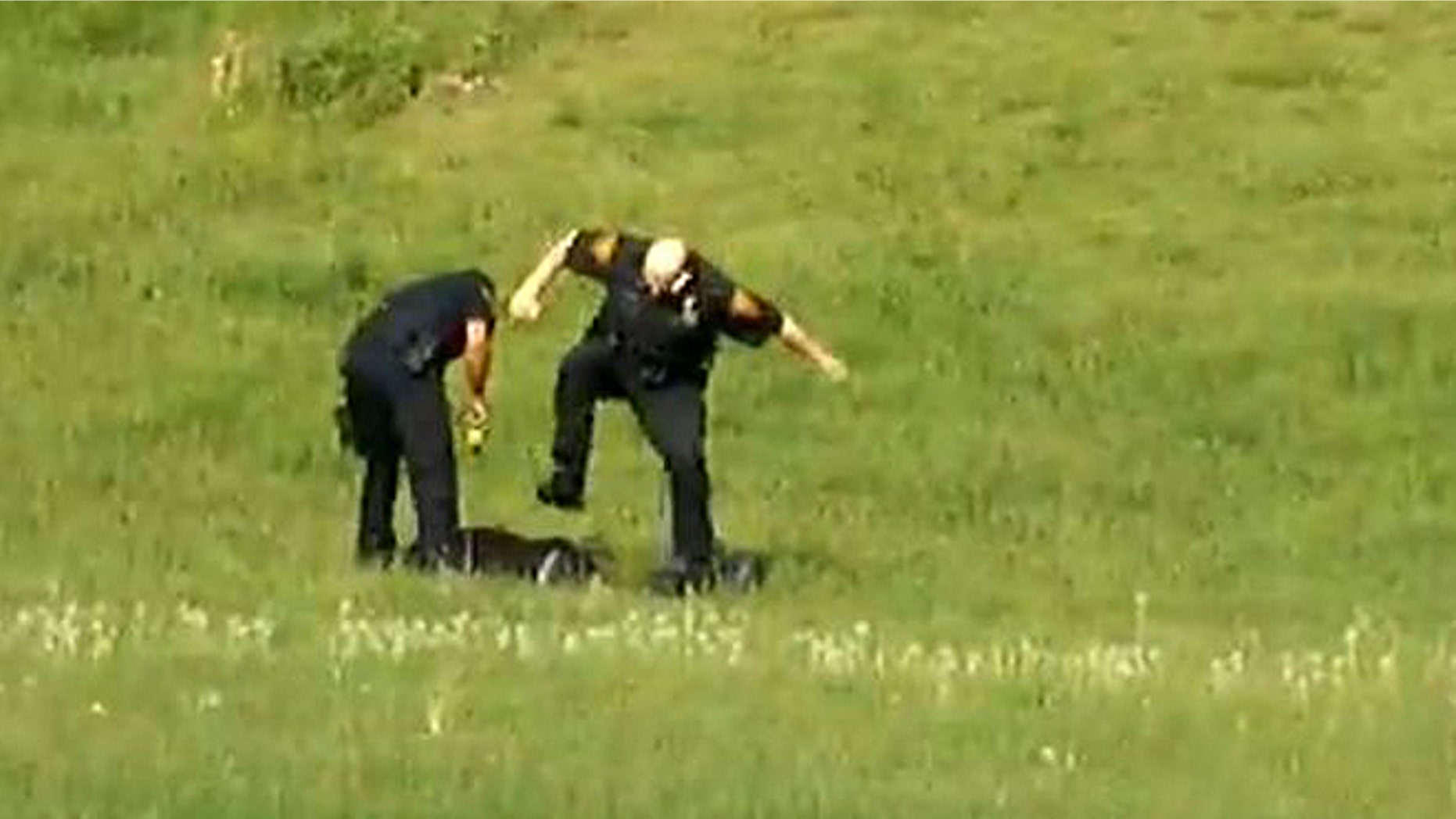 NAACP leaders are reportedly calling for the arrest and termination of three Connecticut police officers who were caught viciously beating a man on a YouTube video.
The Connecticut Post reports that attorneys for the apparent victim, Orlando Lopez-Soto, 27, have filed a $1 million lawsuit in connection to the video, which was recorded on May 20, 2011 in Bridgeport's Beardsley Park.
"We want the immediate arrests of the three men who conducted this massive and brutal beating of a downed man," said Scot X. Esdaile, statewide head of the National Association for the Advancement of Colored People. "We are calling upon the FBI, the State Police and the Bridgeport police to effectuate this arrest immediately and the city of Bridgeport to terminate these officers."
On the video, Esdaile said he sees "a black man, a white man and a Hispanic man" repeatedly stomp and kick Lopez-Soto, who offers no resistance.
"These three men should be treated like common thugs because that's what they are: Thugs," Esdaile said.
Two of the three cops have previously been accused in lawsuits and complaints of beating people in custody, but have no record of being disciplined by the Bridgeport Police Department, the newspaper reports.
The video, which has been viewed at least 80,000 times, depicts Lopez-Soto running from the right side of the frame when a stun gun can be heard. Lopez-Soto then falls face down in the grass as officers Joseph Lawlor and Elson Morales run up to him and begin kicking and stomping on him.
Officer Clive Higgins then arrives in his patrol car and also begins kicking Lopez-Soto.
Bridgeport Mayor Bill Finch said he was "extremely concerned" by the video and has ordered an investigation by the Office of Internal Affairs.
The three officers, all 10-year veterans, have been placed on paid administrative duty pending the investigation.