Mysterious dog-leash death of North Carolina developer ruled homicide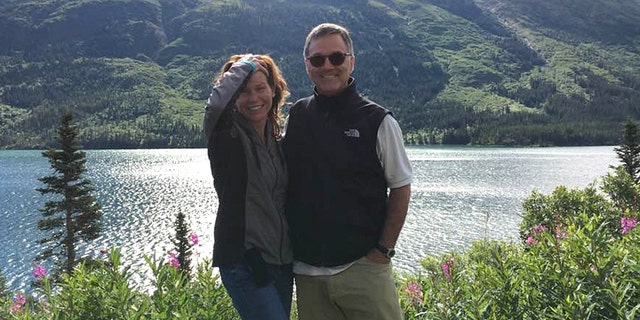 The death of a prominent North Carolina real estate developer, whose son found him with a dog leash wrapped around his neck, has now been ruled a homicide, according to a medical examiner's report released Friday.
The North Carolina Office of the Chief Medical Examiner said in its report that 59-year-old William Bishop died from oxygen deprivation to the brain due to strangulation and noted ligature marks on his neck.
Authorities have been investigating Bishop's death since April 18, when his 16-year-old son said he found his father "unconscious with no pulse," Durham police said in a search-warrant application obtained by The Herald-Sun. Bishop died in a hospital three days later.
The boy, who attends Durham Academy, told authorities the leash handle was in his father's hand and their 60-pound Labrador retriever was attached to the leash nearby, the report said. The medical examiner's report noted that leash was no longer around the man's neck when officers arrived, and that Bishop's son told police he had removed it.
"The son called 911 but stated he was unable to perform CPR and stay on the phone because there is no cell service in the basement," the report, obtained by the Herald-Sun, stated.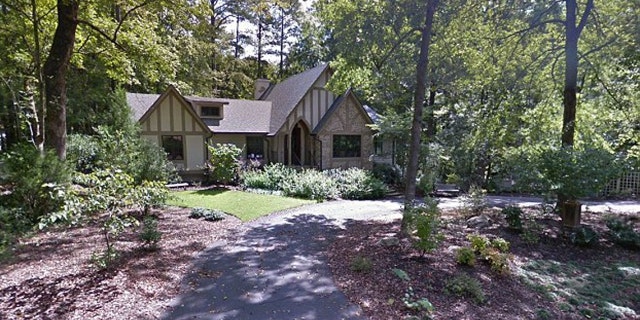 Bishop was a well-known developer in Florida's Hillsborough County, where he's credited with creating several master-planned or gated communities, according to a Tampa Bay Times obituary. The newspaper said he moved to North Carolina in 2008 to pursue an advanced degree.
Bishop's ex-wife, Sharon, told the newspaper at the time that Bishop died due to a heart attack. The pair had been separated since late 2016. They married in 1998.
"He'd want to be remembered as someone who loved people and the land and who enjoyed making the world a more beautiful place," Sharon Bishop told the Tampa Bay Times.
Bishop was discovered in the basement of his home, located in a wealthy neighborhood, less than two weeks after his divorce was finalized, according to court documents obtained by the Associated Press. His ex-wife was living elsewhere and didn't appear to be at the home when the 59-year-old was found.
BART POLICE NAB SUSPECT IN DEADLY STABBING ATTACK
The medical examiner's report noted Bishop had a history of depression and cancer, and that a 2012 accident had rendered his left arm "largely functionless." A toxicology report also found no sign of alcohol or drugs.
The couple has two boys, ages 16 and 17, and William Bishop was granted permanent custody of them in 2017, according to court documents. The custody and divorce orders don't elaborate on what caused the couple to split up, but show Bishop's ex-wife signed onto the custody agreement, according to the AP.
In search warrants obtained by the The Herald-Sun and The News & Observer, Durham police Investigator T. Huelsman noted several circumstances he called "suspicious in nature," as well as statements the 16-year-old made. One of the warrants included the son allegedly telling a firefighter he felt relieved his father was gone after being emotionally abused his entire life.
In another warrant, police noted the 16-year-old had searched on his phone for how to transfer bank accounts after death and how to calculate the value of an estate. Officials also said the 16-year-old called his mother five times before calling 911, according to another warrant obtained by the newspaper.
The teenager has declined to talk with police during their investigation, according to a previously released search warrant obtained by WRAL. No charges have been filed as of Tuesday.
Last month, police executed a search warrant to access a safe found in a storage room next to where Bishop's body was found, WRAL reported. The 59-year-old's girlfriend, Julie Seel, told investigators there was at least $50,000 worth of gold in the safe that Bishop, "a survivalist," always kept on hand, the television station reported.
The Associated Press contributed to this report.