Murder suspect's mugshot shows alleged victim's name tattooed on his neck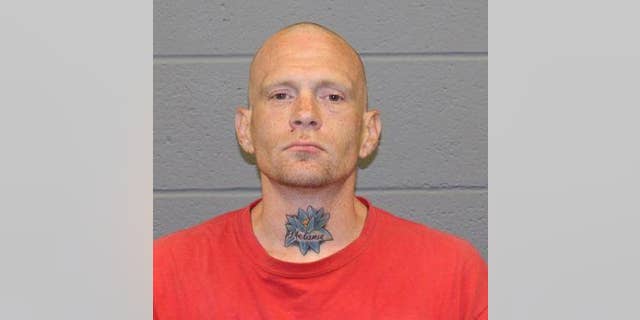 NEWYou can now listen to Fox News articles!
A man in Connecticut charged with murdering his girlfriend apparently had her name tattooed on his neck, as seen in his mugshot on Monday.
A preliminary investigation indicated 38-year-old Adam Plaeger strangled 40-year-old Melanie Heuberger after they had some kind of argument. Her body turned up in a bedroom closet at their second-floor apartment in Waterbury.
Plaeger's mugshot showed a tattoo with the name "Melanie" inscribed over a blue flower.
Police were called to the multi-family home around 5 p.m. Sunday, where responding officers found Heuberger's body.
Plaeger was arrested and charged with murder. He's being held in police custody on a $1 million bond.
It's unclear whether Plaeger has retained a lawyer who could comment.
Waterbury is about 25 miles southwest of Hartford.
The Associated Press contributed to this report.