MS-13 gang member pleads guilty to 'catfishing' murder of boy, 15, in Massachusetts
A member of the MS-13 street gang pleaded guilty to the 2015 killing of a teenage boy, who was lured on a date before being brutally murdered in Massachusetts, officials said Monday.
The U.S Attorney's Office in Massachusetts announced Carlos Melara, 21, pleaded guilty on Friday to conspiracy to conduct enterprise affairs through a pattern of racketeering activity, or RICO conspiracy.
The El Salvador native who was in the country illegally was one of the 61 people named in a fifth superseding indictment targeting the criminal activities of alleged leaders, members and associates of MS-13.
Federal prosecutors said Melara, Henry Josue Parada Martinez and another unnamed MS-13 member participated in the Sept. 7, 2015 killing of the 15-year-old boy on Constitution Beach in East Boston.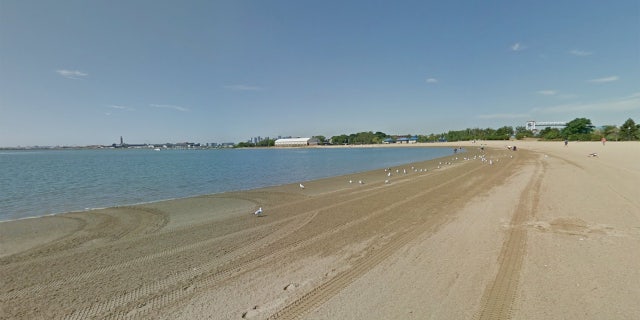 "The defendants targeted the victim in a 'catfishing' scheme in which they used a fake Facebook account to trick the victim into thinking he was talking to a girl. In reality, the Facebook account was being controlled by MS-13 members to lure in suspected gang rivals so that the gang could murder them," the U.S. Attorney's Office said.
REPUTED MS-13 DEFENDANTS LAUGH, SMILE AS SLAIN TEEN'S FAMILY GLARES
The name of the victim was not released by authorities in the announcement about Melara's guilty plea.
"On the day of the murder, Melara picked up the victim on a scooter pretending to be a friend of the girl that the victim was planning to meet for a date," the attorney's office said. "Melara drove the victim to Constitution Beach, where the other MS-13 members were waiting to kill him. Melara and the other MS-13 members took turns attacking and stabbing the victim to death."
WHAT IS MS-13, THE VIOLENT GANG TRUMP VOWED TO TARGET?
After killing the teen, prosecutors said Melara was promoted to "homeboy," or a full member of MS-13, as a reward.
Under the terms of Melara's plea agreement, the 21-year-old will be sentenced to between 30 and 40 years in prison and be subject to deportation upon the completion of his sentence.