More than dozen exotic animals living in unacceptable conditions at Nevada home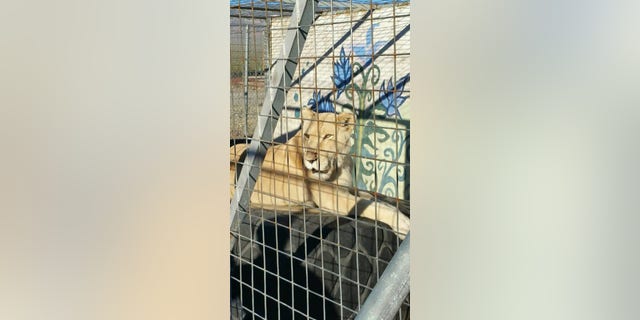 NEWYou can now listen to Fox News articles!
Authorities in Nevada were investigating a possible case of animal cruelty Wednesday after reports of exotic animals living in unacceptable conditions.
Nye County sheriff's deputies and Nevada Division of Wildlife officers converged on a home in Pahrump and found several lions, tigers and an illegal species of fox at the house, according to Fox 5 Vegas.
Officials found animals locked in bedrooms with urine and feces on the walls and floors. Deputies also found a Canadian Siberian lynx, which doesn't need a permit in Nye County, and a Fennec fox, which is a violation of state code to have.
Authorities said in total they found 15 animals in total: 8 Canadian Siberian lynx hybrid cats, 2 African lionesses, an African lion, a Bengal tiger, a black panther, a Fennec fox and a cervel caracal hybrid cat.
Jacki Freeman and Abby Gedengren had a special conditions animal permit, but Freeman received an animal cruelty charge because she was in custody of the animals, police said.
Authorities added that Freeman and Gedengren were in litigation with each other.
This case comes days after Nye County deputies arrested a Texas woman who was on the run with her own set of exotic animals.