Mom who beat 'possessed' daughter and shoved crucifix down her throat is found guilty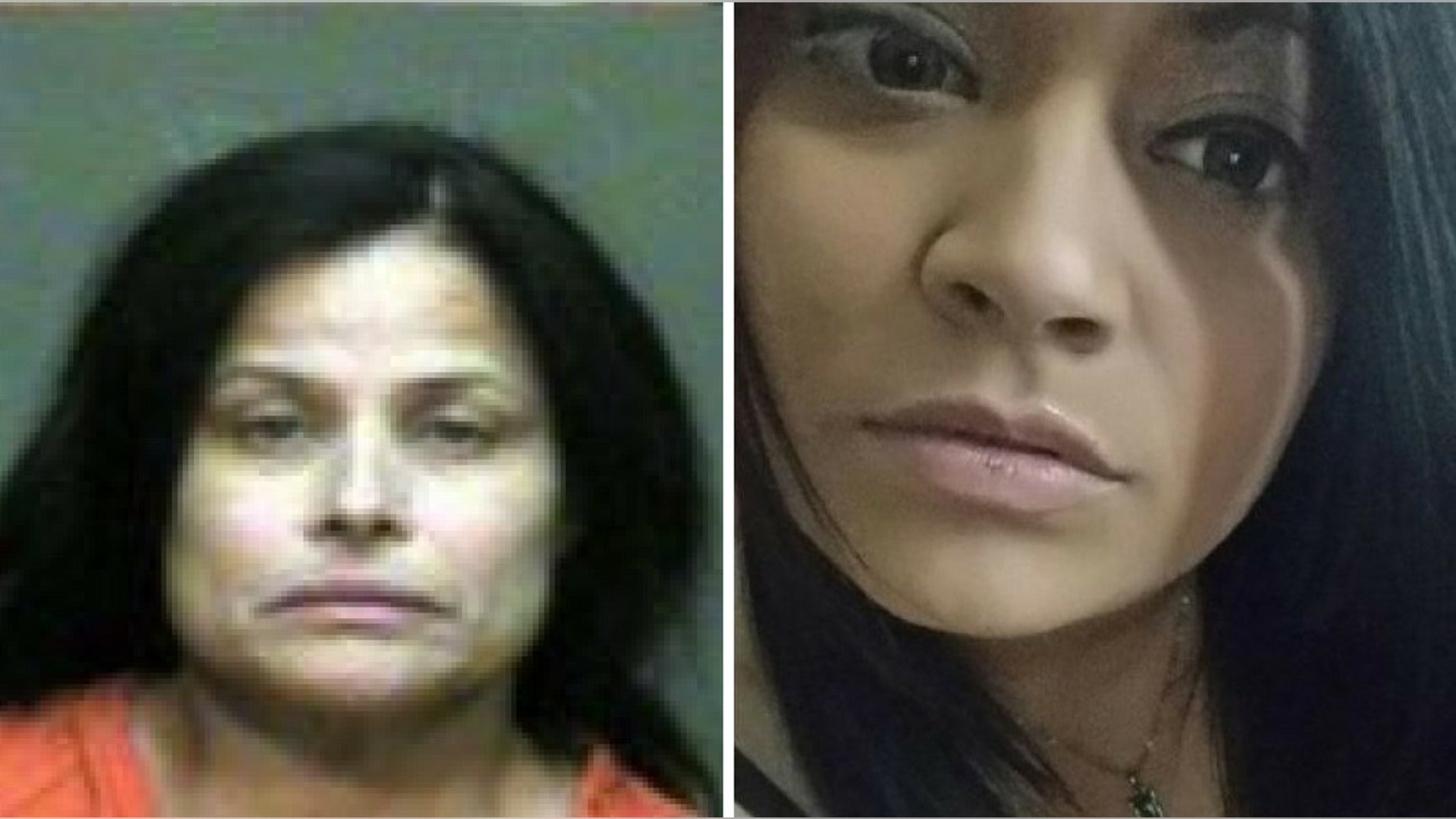 An Oklahoma City mom who fatally forced a crucifix and medallion down her daughter's throat because she thought the woman was possessed by the devil was convicted of first-degree murder Thursday.
Juanita Martinez Gomez, 51, was found guilty in the death of her daughter, Geneva Gomez, 33. The jury only deliberated for 20 minutes. Jurors recommended a sentence of life in prison without parole. Juanita Gomez did not display any emotion when the verdict was read, The Oklahoman reported.
"We think it was a just verdict," Suzanne Lavenue, the assistant district attorney, told the media after the trial. "It was an incredibly heinous murder. The victim suffered quite a bit before her life was ended. The crime scene was horrific. It was obvious that there'd been an extensive struggle all over the house."
WOMAN KILLS 'POSSESSED' DAUGHTER BY SHOVING CRUCIFIX DOWN HER THROAT, POLICE SAY
Juanita Gomez said she punched her daughter multiple times and shoved a crucifix and medallion down her throat and watched her die. Police believe the murder occurred Aug. 27, 2016.
When police arrived at the scene, they found Geneva Gomez lying on the ground inside her mother's Oklahoma City home with her arms spread out as if she had been crucified. A large crucifix had been placed on her chest.
The medical examiner's office ruled Gomez died from "blunt force trauma to the face and head." She also had "puncture wounds to her throat and her hair had been pulled out," court documents stated.
Geneva Gomez's boyfriend, Francisco Merlos, who found her body, said during the trial his girlfriend's face was unrecognizable, CBS News reported.
"You couldn't recognize her face at all," Merlos said.
TRIAL BEGINS OF WOMAN IN SLAYING OF DAUGHTER WITH CRUCIFIX
Police said Juanita Gomez's hands were swollen and she had bruises on her arms. She reportedly told officers the marks were from her daughter after they fought while she was attempting to "rid Satan from her body."
Police said Gomez attempted to clean the house following the slaying to rid it of "evil blood." Investigators found hair that belonged to the victim and cleaning wipes in the trash.
A psychologist found her competent to stand trial and said she was feigning memory problems to appear incompetent. She did not testify. The trial began Monday.
The Associated Press contributed to this report.