Missouri woman, 20, vanishes after traffic stop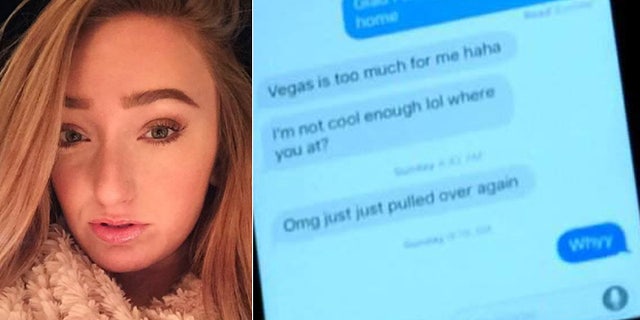 Friends and family of a missing Missouri woman launched a desperate search Tuesday after she failed to return home from work over the weekend .
TWO RHODE ISLAND GIRLS ABDUCTED IN 1985 FOUND IN TEXAS; MOTHER ARRESTED
Toni Anderson, 20, disappeared Sunday morning after telling co-workers she was headed to a Kansas City gas station, Fox 4 KC reported.
Pete Sanchez, Anderson's boyfriend, told the station that she was a server at Chrome, an entertainment bar, and left work shortly after 4 a.m. He added that she was "adamant" about going to the gas station.
MAN SEEKING NEW TRIAL IN 1971 RAPE CLAIMS STATE HID EVIDENCE
"It was exactly 4:42 when she texted me and said, 'I just got pulled over again.' She said 'again' because she gets pulled over all the time," Anderson's friend Roxanne Townsend told Fox 4.
Kansas City police said a North Kansas City officer did stop Anderson for an illegal lane change -- but he simply gave her a warning and watched her head to the gas station. What happened next was a mystery.
"After that QuikTrip, it's almost like she vanished," police spokesman Darin Snapp told the news station.
Sanchez said he was asleep at the time Anderson was getting off work and nothing was unusual about the night.
"Every time I leave the house, I hope the next face I see in public is going to be her," he said.
Sanchez said that he and Anderson have lived together for two years and that she never once disappeared. Sanchez said that Anderson likes to review local music festivals in the area.
Anderson is described as having blond hair, green eyes and a lean stature. She was last driving a 2014 black Ford Focus with the Kansas license plate number 998 GAX.
A GoFundMe account has been setup in hopes the family could hire a private investigator to find Anderson.