Missouri school punished blind child by replacing cane with pool toy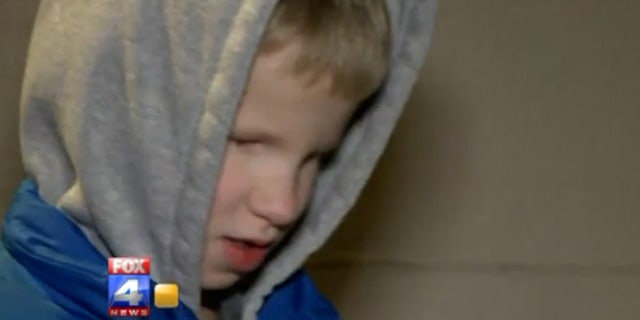 NEWYou can now listen to Fox News articles!
A Kansas City school took away the cane of a blind 8-year-old boy Monday and replaced it with a pool noodle as punishment for hitting a classmate, Fox4KC.com reported.
Dakota Nafzinger, who was born with bilateral anopthalmia, which left him without eyes, had the cane confiscated after a bus driver claimed he hit another student with one the school had furnished, according to the channel. In its place, the Gracemor Elementary School student was given the bent, green pool noodle because, according to a North Kansas City School District spokeswoman, he fidgets and needs something to hold.
"They said they were going to give me this for the next two weeks," Dakota said.
The boy's father, Donald Nafzinger, said his son lifts the cane at times, but the bus driver thought he was using it to be violent. Nafzinger believes the school is using the pool toy to humiliate his son.
His mother, Rachel, said it is unfair that his punishment involves something that he needs to get around. The report pointed out that he attended his sister's concert with the noodle.
"It's a lot harder with this," the boy told the station. "Can't feel things."
Some people who saw the news broadcast offered to buy the boy a white cane of his own.
The school district said Wednesday in a statement that it reviewed the situation and regrets that "a mistake was made in making sure the student was in possession of his cane when he boarded the bus Monday evening."
The district said it apologized to the family and is working to rectify the situation.
"When we were made aware of the mistake, corrections were made," the statement said.
Fox News' Edmund DeMarche contributed to this report