Missouri high school under fire for teacher-led prayer sessions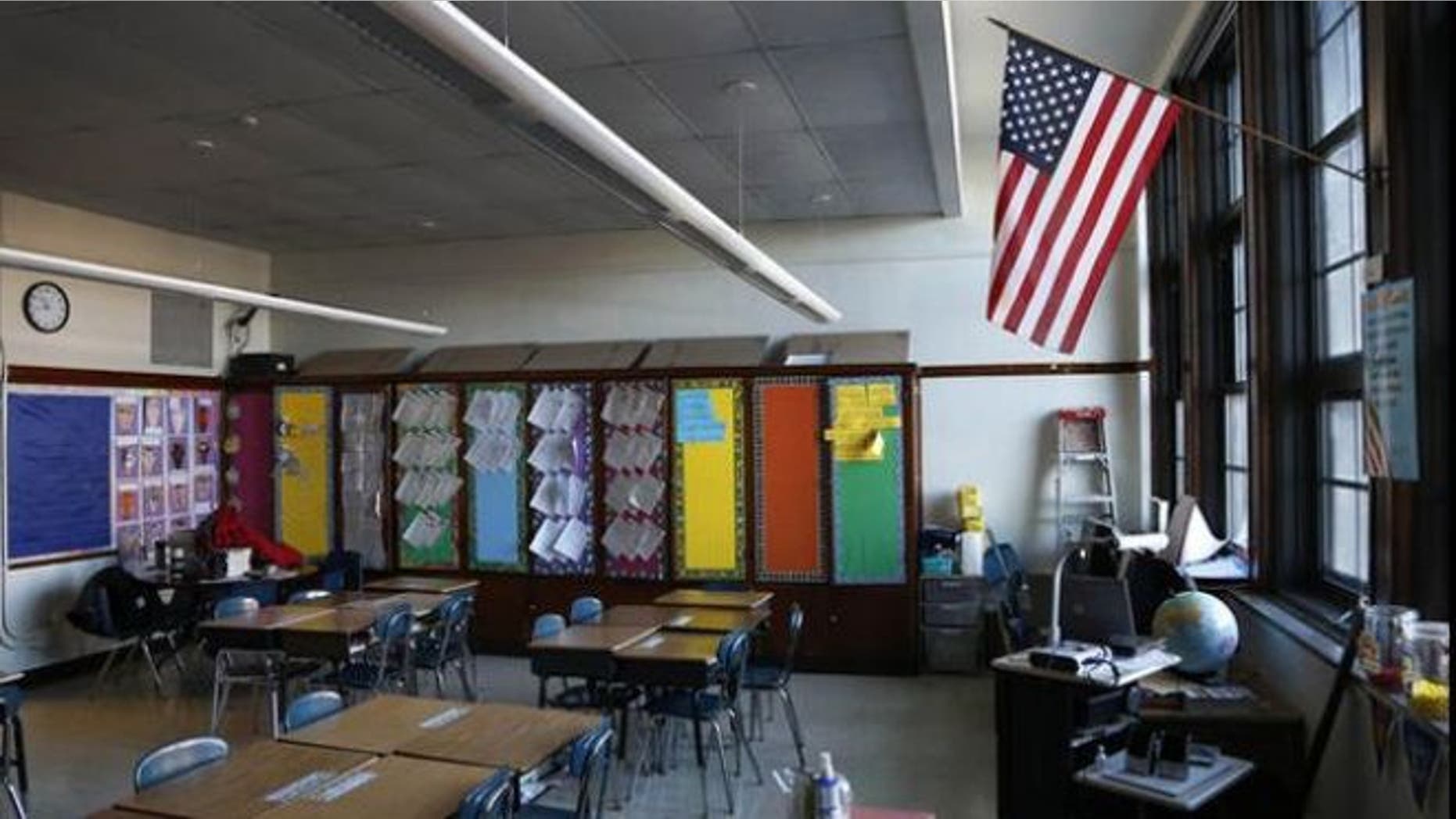 A Missouri school district has vowed to "vigorously defend" itself after a secular organization announced it had filed a lawsuit to prevent alleged teacher-sponsored school prayer sessions in high school classrooms.
The legal arm of the American Humanist Association filed a complaint filed Wednesday in the U.S. District Court for the Western District of Missouri, claiming that prayer sessions held at Fayette High School violated the Establishment Clause of the First Amendment, which says the government may not establish an official religion.
The lawsuit alleges a math teacher led the weekly Christian devotional prayer sessions for several years in her classrooms after buses arrived in the morning and before classes began. The suit said she would urge students to pray for sick or injured students and joined the students in saying "amen." The school's former principal made an announcement over the public address system to remind students about the meetings.
The teacher violated a school district policy that states school employees "are to be present solely in a nonparticipatory capacity at any student-initiated religious activity held at school and will strictly observe a policy of official neutrality regarding religious activity," the lawsuit says.
The suit also said the teacher told students during her math class that God would punish them if they are not good and prominently displayed the book "God's Game Plan" in her classroom.
The teacher and principal left the district at the end of the 2012-13 year, but the association believes the prayer sessions are continuing this year, said Monica Miller, an attorney for the group. She said it's unclear whether a teacher is participating in them.
"What we are challenging is that the district has established a policy of allowing teachers to pray with students," Miller said, adding that the suit seeks to keep that from happening in the future.
Miller said that a student plaintiff is still attending the school. The student that originally reached out to the group about the prayer sessions recently left the school over concerns the school was promoting a religious environment, KOMU.com reported.
In a statement obtained by the station, the school district declined to comment on the allegations specified in the complaint but said it would "vigorously defend against any claim that the district has taken actions which violate any person's First Amendment rights."
Carl Esbeck, University of Missouri law professor, told ColumbiaTribune.com that an important distinction is whether the prayer sessions took place while the teacher was "on the clock."
"Outside their clock hours, they're private citizens like anybody else," Esbeck said.
The Associated Press contributed to this report.
Click here for more from KOMU.com.