Missing University of Maryland student spotted alone, boarding bus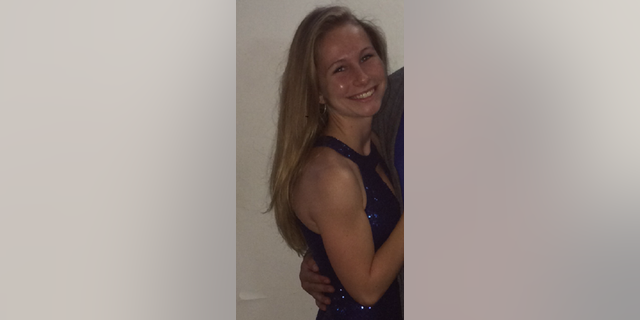 A University of Maryland student was seen boarding a bus headed for Washington and Virginia after she was reported missing, campus police announced Tuesday.
NC MAN INDICTED AFTER 6-YEAR-OLD GIRL FOUND CHAINED TO TREE

University of Maryland police released a photo showing 21-year-old Kaitlyn George boarding the Greyhound bus. Police also released details of her travel itinerary in hopes that someone will recognize her and tell authorities about her whereabouts.
According to Fox Baltimore, university police were notified Nov. 10 around 6:30 p.m. that George may be missing after she was supposed to meet her boyfriend at the Eppley Recreation Center to go on a hike at 5 p.m. Her boyfriend went straight to the police after she failed to show up.
ALABAMA TEEN WEIGHING 55 POUNDS HOSPITALIZED AFTER 2 YEARS IN BASEMENT
The following day, a witness told police that they saw George on a Charm City Circulator bus at around 8:40 a.m. More than 10 hours later, George was seen walking into a Baltimore bus station.
Police said she bought a ticket and she boarded a bus heading for Norfolk, Va., at around 1:33 p.m. The bus was scheduled to stop in Washington, Richmond, Va., and Hampton, Va.
Investigators believe that they have no reason to suspect foul play.
"Our team of investigators will continue to work on this case until we have located Kaitlyn and have verified that she is okay," university police said in a statement.
Police urge anyone with information to call university police at 301-405-3555.
George is described as being about 5 feet 3 inches tall, weighing about 120 pounds. She has hazel eyes and blonde hair.