Millennials turn to 'adulting' classes to master lost basics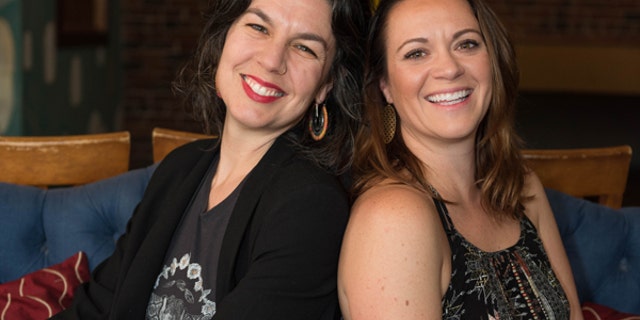 Millennials seem to have it all: college courses covering the most obscure topics, social media and an app for nearly every one of life's needs.
But college and technology have failed to teach the most basic skill -- how to live like an adult -- according to the founders of an "adulting" school where young men and women can learn how to manage debt, unclog a drain and figure out how to do what grownups call a "handshake."
"Our mission is to teach basic stuff about life that we're not taught in school but need to know in order to be successful adults," said Rachel Weinstein, a psychotherapist, who along with another woman founded The Adulting School in Portland, Maine. It offers live events as well as webinars with the goal of making millennials self-sufficient and equipped to handle the most basic adult duties.
"What is 'adulting'? It's being able to take care of those mundane, adult responsibilities, like keeping your bills organized, changing the oil in your car and creating a budget," Weinstein told Fox News.
Weinstein and Katie Brunelle founded The Adulting School late last year with a focus on particular areas such as money, work, relationships, wellness and health and community.
"You're smart and capable -- your education just didn't provide you with all the skills you need," the school -- which doesn't offer conventional classroom courses -- boasts on its website.
The website also offers a free, online "Adulting IQ" test for readers to determine how efficient they are as real-world adults. Among the "yes" or "no" questions include:
-- I rock basic budgeting
-- I understand the important details of credit card, debit card and loan offers
-- I know how to build a positive credit history
-- I can hang a picture on my wall
-- I can patch a hole in a wall
-- I know how to put in a spare tire
Those with a failing grade receive a message, saying, "Sorry to break it to you -- your parents are tired of your daily calls for help."
Weinstein said there are many factors that contribute to the phenomenon known as "adulting." The decline in home economics classes at public high schools around the country, for instance, has prevented students from learning real-life, self-sufficient skills that adulting lessons seek to address.
"We focused on eye contact and the handshake," she said. "We asked the question, 'What do you convey through your handshake?"
Weinstein said students have become increasingly focused on building the most impressive college resume -- in effect devoting all their time to academic and extracurricular activities.
"These days students are going to track practice or to theater club after school – all the things that are going to beef up their applications to colleges," she said. "They're not going home to help cook the family dinner or to apply for a part-time job."
Weinstein also cited the increased use in social media -- like Facebook or Instagram -- saying, "If you don't know how to use it in moderation, it can really be a time suck."
Weinstein and Brunelle recently hosted an event called, "Put yourself out there: Network like a pro."
"We focused on eye contact and the handshake," she said. "We asked the question, 'What do you convey through your handshake?" she said. "It sounds basic, but people don't talk about that stuff explicitly."
To those who mock the idea of "adulting" -- particularly among older generations -- Weinstein said she has a simple message: "I've never seen anyone improve his or her life or get stronger from just criticism. If people have a problem with it, they should ask, 'How can I help?"