Memorable words from the National Spelling Bee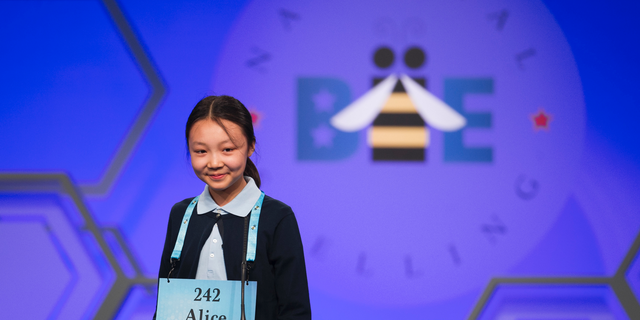 NEWYou can now listen to Fox News articles!
OXON HILL, Md. – Words that sound easy to the armchair spellers in the Scripps National Spelling Bee audience aren't always cupcakes for the elite spellers on stage — and vice versa. Sometimes the longest, most complicated-seeming words can be easily pieced together by kids who've memorized roots and understand how words fit together in different languages. Here are some memorable words from Thursday's finals of the Scripps National Spelling Bee:
EBBET
A common green newt. Easy, right? Not if you've never seen it before — figuring out what letter makes that second vowel sound is the key. Alice Liu of Chesterfield, Missouri, went with "ebbot" — and was eliminated earlier than she was last year in her bee debut.
WINKLEPICKER
A shoe with a sharp-pointed toe. Navneeth Murali of Edison, New Jersey, spelled it correctly.
MOLLUSCIVOROUS
Eating mollusks. Nidhi Vadlamudi of Santa Clara, California, used her knowledge of roots and combining forms to spell it correctly.
NIAOULI
A small, irregular evergreen tree. Amith Vasantha of San Jose, California, missed this one, going with "niaule."
MYRMECOPHAGOUS
Feeding on ants. This word allowed Naysa Modi of Frisco, Texas, to offer a master class on the inner workings of a top speller's brain. "Does this come from the Greek word 'myrmeco,' meaning ant?" she asked. Yes, she was told. "And does this come from the Greek root 'phag,' meaning to eat?" Right again. From there, spelling the word was a formality.
GLYCYRRHIZIN
A crystalline sugar from licorice root. Saketh Sundar of Clarksville, Maryland, misspelled it as "glycericin," and it was hard to fault him.
___
Follow Ben Nuckols on Twitter at https://twitter.com/APBenNuckols