Massachusetts man selling snow from yard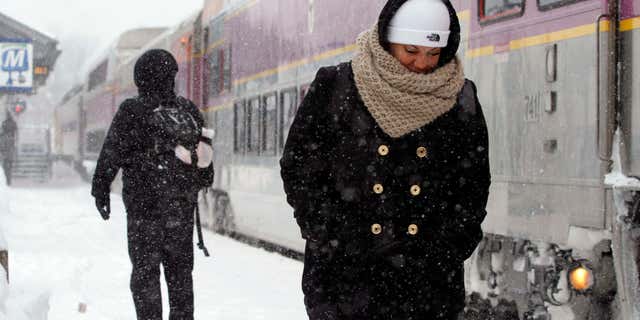 A Massachusetts man is making a profit off the several feet of snow that has been dumped in his yard over the course of the last two months.
Kyle Waring, of Manchester-by-theSea, has started to ship snow to people in warmer climates starting at $89 for six pounds. Waring got the idea while shoveling snow with his wife earlier this winter and has since started the website ShipSnowYo.com.
Waring and his wife jokingly came up with the idea, but it soon turned into a legitimate business, Boston.com reports.
He started out shipping bottles of snow at $19.99. However, the snow melted before it got to its destination, Waring quickly came up with the idea of selling six pounds of it at a time. He told the website that even if the snow melts a little before it arrives, the package can still make 10-15 snowballs.
Waring told the website that he puts the snow in a plastic bag and then in tinfoil. Then, the package goes into an insulated container and ships overnight.
He is also launching a 10-pound package for $119 and plans to keep selling the snow until people stop paying for it.
The Associated Press contributed to this report