Massachusetts man discovers wife pinned against building after car crash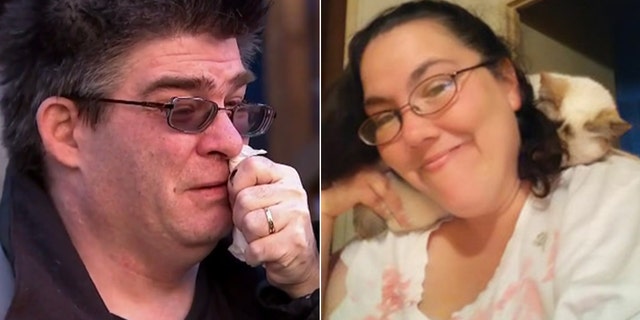 A Massachusetts man who walked outside of his apartment to inspect a car crash that happened just steps away from his building was stunned when he found his own wife pinned against a wall at the scene of the accident.
The 32-year-old victim, identified by her family as Patrice Vanleer, died at a hospital Saturday night after being struck in Brockton around 9 p.m.
"I heard the crash from the bedroom and for some reason I just got up and got dressed and ran out here," her husband, Arnold, told Fox 25 Boston. "I didn't know it was her until someone said there was someone pinned under the car. It was the shoes, and I'm like 'oh my God, no,' and then there was the pants, the socks – and then I'm like: 'Oh my God, it's my Tricey.'
"They were trying to tell the guy to put the car in neutral so they could move a car off of her," he added.
Arnold said his wife had left the apartment less than a half hour earlier to head to a store.
Her mother, Carol Newton, told Wicked Local Brockton that Patrice was heading back to the apartment when the accident happened.
"She liked to go on walks, and that is what she was doing," Newton said. "She was almost home."
Witnesses said a driver ran a red light at the intersection and Legion Parkway and Main Street and hit another car, which lost control and ended up striking Vanleer on the sidewalk.
"The way the car went through the red light, it's heartbreaking. There's too many people being hit by cars," Haley Bassett, one of the witnesses, told Fox 25 Boston.
The station reported that both drivers remained on scene following the accident and were treated for minor injuries. The case is being investigated by the Plymouth County District Attorney's Office and it's not immediately clear whether criminal charges will be filed.
Mourners placed flowers, stuffed animals and candles at the site Sunday and wrote messages on balloons that were released into the sky.
"I want her to be remembered for being a kind and caring soul," Arnold Vanleet said.
Patrice Vanleer had volunteered for The Salvation Army for nearly a decade, according to Wicked Local Brockton.
"She's given her last dollar to a person before," said her uncle, David Pierce. "She was very caring."