Man who pulled woman's hijab at restaurant faces assault charges, cops say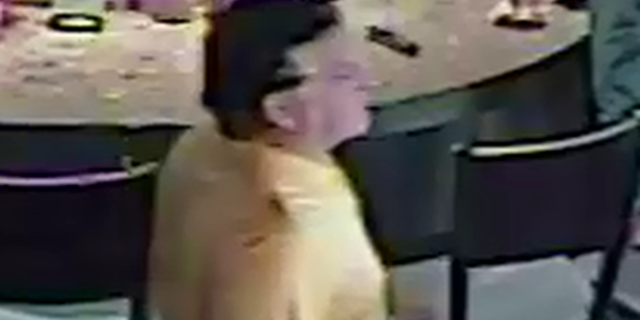 Police are looking for a man who pulled a woman's hijab while she was at a New Hampshire restaurant.
The woman, identified by the Union Leader as Riman Douedari, said in a Facebook post that she was at the Farm Bar Grille in Manchester on June 22 with some of her co-workers when an unidentified man pulled on her hijab – a traditional headdress worn by many Muslim women.
"I always thought I had a plan on how to act when I face such a situation, but when this happened I was shocked and suddenly froze up and didn't know what to do," the 25-year-old Dauedari wrote on Facebook.
The man left the eatery shortly after the incident when Douedari's co-workers confronted him at the bar.
"I can't be more thankful for having such great people in my life, who actually care about me and my personal beliefs!" she wrote, also revealing she has lived in Manchester for three years and it's the first time she's had to deal with such a situation.
Police released a photo of the man on Monday, saying he is wanted for simple assault. They said the man had not said anything to Douedari before the incident and "pulled on the hijab long enough to cause discomfort to her chin and head."
"It's deplorable what happened, obviously," Mike Cappock, assistant manager of the Farm and Grille, told the Union Leader, adding that the restaurant shared its security footage with police. "We get a lot of regulars who come in and out, and he's not one of them."
Anyone who can identify the man should contact Manchester police at 603-668-8711.