Man kills wife, 3 children and himself in Maine, police say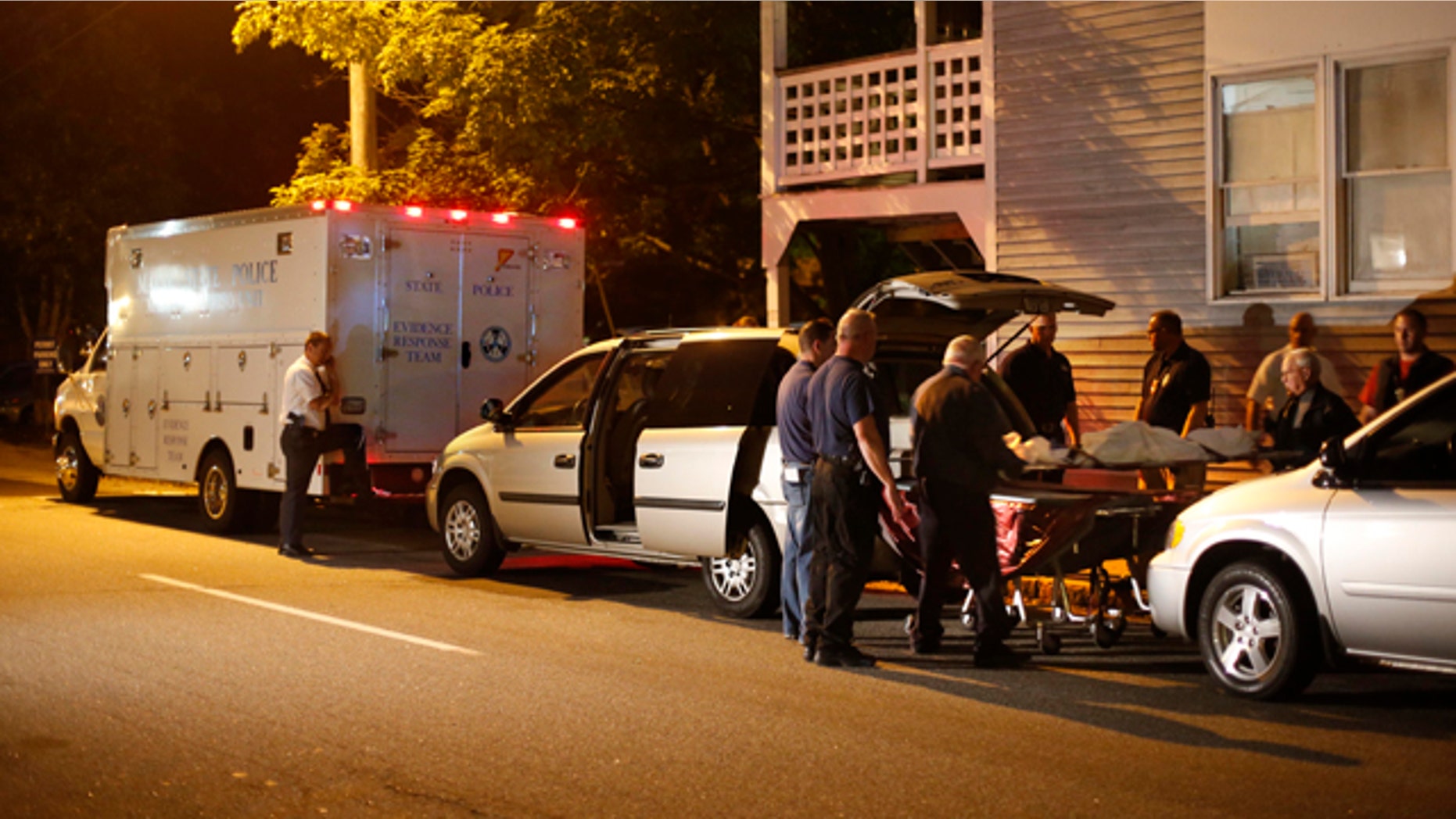 A Maine father who was dealing with financial problems killed his wife and three children before killing himself, police said Monday.
Detectives said 33-year-old Joel Smith shot his family inside their apartment about 11:30 p.m. Saturday with a 12-gauge shotgun. Twelve-year-old Jason Montez and 7-year-old Noah Montez were shot to death in their separate bedrooms, and 35-year-old Heather Smith and 4-year-old Lily Smith were shot in the parents' bed. Joel Smith's body was found on the floor nearby, the gun by his side.
Police said no suicide note was found, but investigators said the wife had told a family friend the night of the shooting that Joel Smith recently had threatened suicide. The friend later contacted an apartment complex worker to express concerns about the family's well-being, leading to the grisly discovery, investigators said.
The family had domestic issues and financial problems, said Sgt. Christopher Harriman, a state police detective.
The family had moved from Arizona because of the sour economy, said Joel Smith's mother, Jerys Caruthers-Thorpe, of Scottsdale, Arizona. Heather Smith also was getting help for substance abuse, Caruthers-Thorpe said.
"I know something had to have snapped because Joel never would have done that in his right mind," she told The Associated Press.
The Portland Press Herald reported that the family's neighbors in the town of Saco, approximately 10 miles south of Portland, heard a sound like "firecrackers" at approximately 11:30 p.m. Saturday. Another neighbor told the paper that she had seen the father drive away from the apartment Sunday morning before returning a short time later.
"I still don't want to believe it," said Heather Nason, who used to babysit the three children. "I love those children like they were my own."
Neighbors described the father as well known in the apartment complex along the Saco River because he was one of the maintenance workers.
They also described a friendly family whose children were part of a group of neighborhood kids who constantly rode their bikes or played tag and other games in a community that residents described as safe.
"The kids were great. They were just happy kids, and it's just a huge shock," said Nason, who with her husband Dellas placed flowers outside the apartment on Sunday. As for the parents, "they'd take the shirt off their back for you," she said.
The droves of children who usually circle the complex were all inside Sunday evening, replaced by concerned adults watching the police.
Down the street, Vin Savage watched with a stunned look on his face. "This is a tragedy," he said. "It's mind-boggling."
The Associated Press contributed to this report