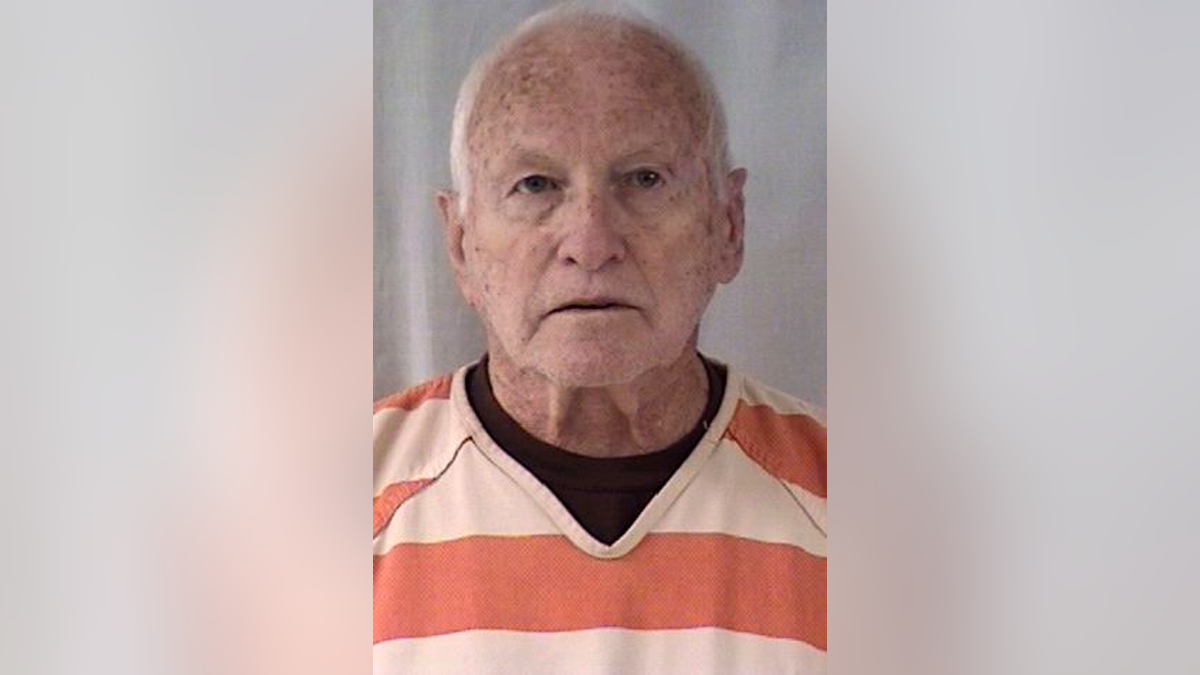 CHEYENNE, Wyo. – An 81-year-old man who was convicted in the 1970s killing of a nephew of notorious mob boss Carlo Gambino has been arrested in Wyoming on drug charges.
Henry Sentner, of Myrtle Beach, South Carolina, was pulled over Sunday on Interstate 80 in southeast Wyoming by a state trooper for speeding.
Charging documents say about 35 pounds (16 kilograms) of marijuana was found in Sentner's vehicle.
District Attorney Jeremiah Sandburg said Sentner's "colorful" past includes a 15-year prison sentence for the 1972 killing of Emanuel Gambino.
"In the time that I've both lived here and been district attorney, this is kind of unique to have somebody of this seasoned, as it were, to still be engaged in this conduct at his age," Sandburg said in an interview.
Sentner is charged with possession of marijuana with intent to deliver, felony marijuana possession and speeding. Sentner was released Wednesday after posting $3,000 cash bail.
His appointed state public defender was out of the office Wednesday and not available for comment.
Circuit Judge Thomas Lee on Wednesday scheduled Sentner's next court hearing for Oct. 6 and set terms of his bond.
"I'll be there," Sentner, who appeared via video link from the county jail, said. "Thank you."
Sentner's arrest, first reported by the Wyoming Tribune Eagle, happened after he was stopped about 12:15 p.m. Sunday in a rental car for exceeding the speed limit by 10 mph (16 kph), according to the police affidavit.
The trooper found "implausible" the story Sentner relayed about his trip across the country from California.
"I observed repeated deceptive behavioral responses in response to simple questions," the officer wrote.
In addition, a check of Sentner's criminal history resulted in "extensive felony behavior," according to the affidavit.
According to New York Times stories published in the early 1970s, Sentner told federal authorities that he accidentally killed Gambino in May 1972 with a gunshot to the head in a deserted area in New Jersey. The shooting stemmed from an apparent quarrel over gambling debts and then led to an attempt by Sentner and two others to extort money from Gambino's wife.
Gambino's body was eventually recovered from a shallow grave months later.
In 1974, there was a report that Sentner had been hospitalized after being given cocoa laced with strychnine while he was federal detention for questioning in another case. Reports from Sentner's sentencing noted that his attorney voiced fear of "mob vengeance" against Sentner and requested that Sentner serve his sentence at a prison in Alabama.
Sandburg said he has no information about how many years Sentner was in prison and he doubted that there were any parole conditions still in effect for Sentner stemming from the Gambino killing.
And there's been no indication of any current mob connection involving Sentner, he said.
The U.S. Attorney's Office in Wyoming had no information about Sentner's latest run in with the law, according to office spokesman Mark Trimble.