Man convicted in deadly 2012 house explosion dies in prison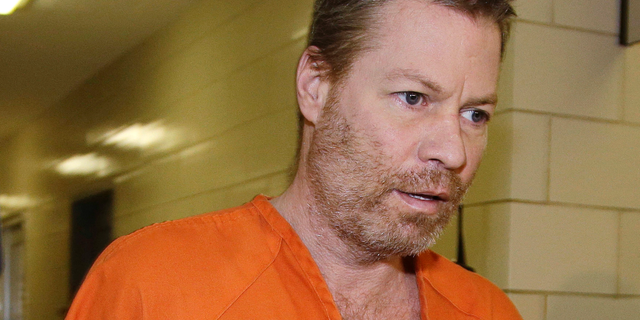 NEWYou can now listen to Fox News articles!
INDIANAPOLIS – The man who authorities said was the mastermind behind a deadly 2012 house explosion in Indianapolis died of natural causes Tuesday, an Indiana Department of Correction spokesman said.
Mark Leonard, 48, died Tuesday morning at an Indianapolis hospital after being transferred from the Wabash Valley Correctional Facility in southwestern Indiana, department spokesman Doug Garrison said. The department initially said he was found dead at the prison, but later clarified he died at the hospital.
An autopsy was planned Wednesday.
Leonard was convicted in 2015 of murder, arson and conspiracy to commit insurance fraud in the November 2012 natural gas explosion that destroyed his then-girlfriend's home and killed two next-door neighbors. That blast damaged or destroyed more than 80 homes on Indianapolis' south side. Leonard received two life sentences without parole, plus 75 years.
Leonard also was sentenced to an additional 50 years in February 2017 for trying to have a witness killed.
At his initial hearing in December 2012, Leonard told a judge he could not pay for an attorney because all of his cash was inside the house when it blew up, leaving him with about $500 in a checking account.
The Indiana Supreme Court last May rejected Leonard's appeal, affirming his convictions and sentences.
Authorities said Leonard was the mastermind behind the blast. They said he enlisted his then-girlfriend, Monserrate Shirley, and three others in the plot to claim insurance money. Prosecutors said a natural gas line was tampered with and a microwave on a timer was used to ignite the explosion.
The explosion killed Jennifer and Dion Longworth.
"I don't feel bad for Mr. Leonard," Don Buxton, Jennifer Longworth's father, told The Indianapolis Star on Tuesday. "I certainly might feel bad for his family. I don't wish them any hardship. But I don't feel bad for the deceased. ... At the end of the day, we still miss her (Jennifer) and him, Dion, as much as ever. And that, I'm sure, will never change."
The Marion County Prosecutor's Office said it had no comment on Leonard's death.
His half-brother, Bob Leonard, also was convicted of murder, arson and other charges. He received a nearly identical sentence of two consecutive life terms without parole, plus 70 years.
Shirley was sentenced to 50 years in prison after pleading guilty to two counts of conspiracy to commit arson.