Man bashes subway rider with metal pipe and fractures skull, police say
A New York City man who was arrested Monday bashed a fellow subway rider with a metal pipe over the weekend, fracturing the straphanger's skull, police said.
Geovannie Nieves, 35, was on the southbound No. 2 train in Manhattan just before 11:30 p.m. Saturday when he got into a verbal dispute with a rider.
Nieves, wearing a blue shirt and baseball cap, is captured on video yelling and waving his arm at the 59-year-old commuter before they both stood up while the train was in motion. The suspect then took a metal object and swung it at the rider's face.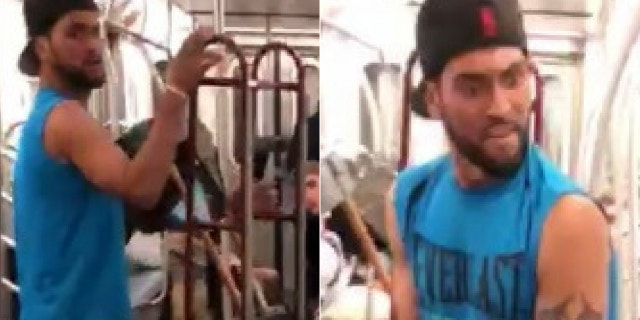 The attacker fled the train at the Chambers Street station.
The rider was taken to the hospital and was said to be in serious but stable condition. He suffered a fractured skull and broken eye socket.
Nieves, from Brooklyn, was arrested two days later and charged with felony assault with a weapon.