Man arrested for dressing up as 'The Joker' says he's not dangerous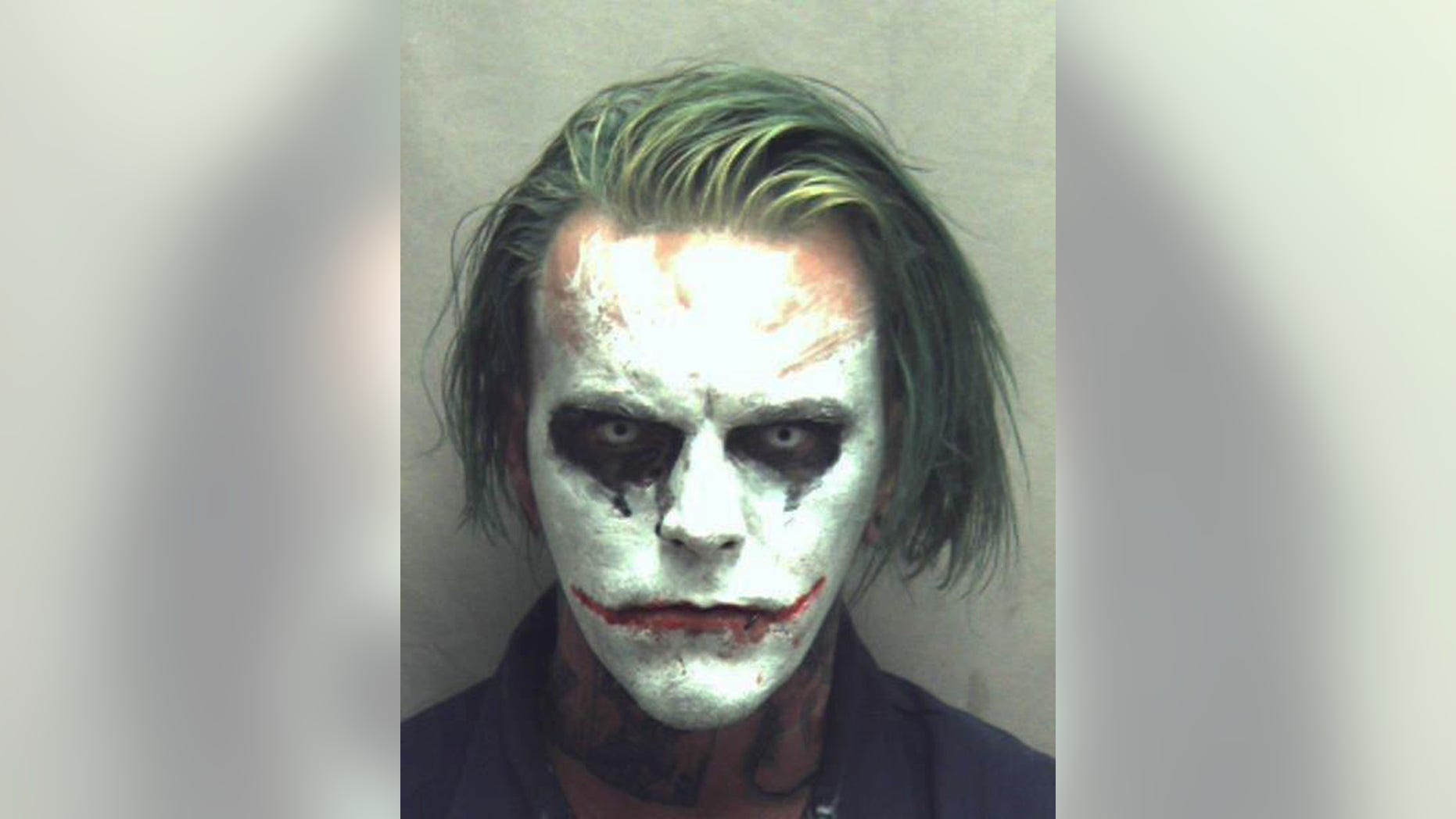 A Virginia man arrested for dressing up as his favorite comic book villain appeared in court on Monday proclaiming his innocence.
Jeremy Putman is out of jail, but for now, he is barred from wearing face paint that some in the community and the Winchester Police Department found to be rather disturbing.
FLORIDA SHERIFF UNDER FIRE OVER ANTI-DRUG VIDEO DEFENDS TACTICS: 'WE DON'T NEGOTIATE'
Putman is not your typical 31-year-old. He fancies himself as a real-life Joker and has many Joker-themed tattoos.
"I thought why just be a fan when I can be the actual person," Putman said. "But not like a lunatic like he is. But more of a funny type."
FOX 5 met with Putman after his arraignment on a charge of wearing a mask in public.
"I'm a very big fan of Batman, and the Joker is like one of the big deals of all," he said. "Everyone likes the Joker."
POLICE HAVE VIDEO OF DEADLY PENN STATE FRAT PLEDGE PARTY
He said he especially likes the Joker as portrayed on the big screen by Jack Nicholson and the late Heath Ledger.
However, the trouble is an adult wearing makeup like the Joker is apparently against Virginia law.
"Basically it is a crime in Virginia to cover your face or use anything that will hide your identity out in public unless it falls under certain situations -- such as during Halloween or anybody under the age of 16 -- it doesn't apply to," said Winchester Police Capt. Doug Watson.