Man accused of killing wife, baby in Texas home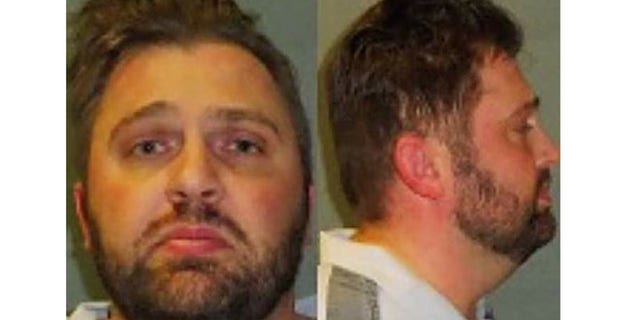 A 35-year-old man has been charged by Texas police with murdering his wife and their infant son by slitting their throats.
Craig Vandewege's wife Shanna, 36, and 3-month-old son, Diederick, were found dead in their Fort Worth home Dec. 15. Officers in Colorado took Vandewege into custody Wednesday after he told a person at a convenience store that he was on the run from police, even though he wasn't, Fox 4 Dallas reported. He was charged with capital murder.
Vandewege had called 911 to report finding his wife and son dead in a bed when he arrived home. Their funerals were this week in Colorado.
Fort Worth police went to the house and asked Vandewege about the killings
"Mr. Vandewege denied any knowledge of this heinous offense," police said in a press release Thursday.
Fox 4 reported that Vandewege was arrested in Glenwood Springs, near Denver. Police there received a call saying a man had walked into a 7-Eleven, identified himself as "Craig Alan," asked to borrow a phone and said "he was on the run from police."
A short time later, Vandewege was stopped in his vehicle for speeding. A police report says he told the officer who stopped him, "It's been a long week, my wife and kid were murdered in Texas," the station reported. The report says Vandewege spoke to the officer without emotion.
The station also reported that Vandewege gave the officer an insurance card that was expired and then refused a request to get out of the vehicle.
Officers eventually coaxed him out and then searched the vehicle. They found two pistols, an AR-15 style rifle and one other firearm.
The police report also notes that when asked if he had any knives in his possession, Vandewege told the officers he was not a "knife guy," according to the station.
Fort Worth police issued an arrest warrant on the murder charges as Vandewege was posting a bond securing his release on two traffic violations, speeding and no proof of insurance.