Man accused of assault at Trump rally scheduled for court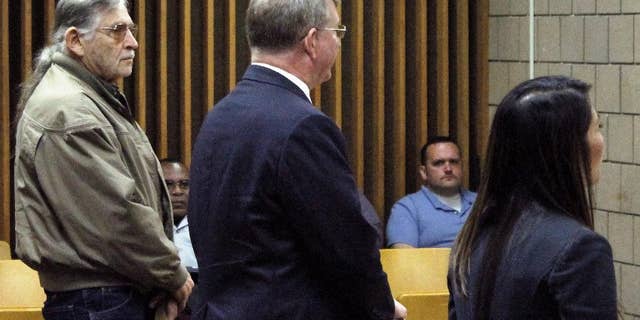 FAYETTEVILLE, N.C. – The white Donald Trump supporter accused of punching a black man being escorted from a rally by sheriff's deputies is scheduled to appear in court in North Carolina.
Officials say 78-year-old John Franklin McGraw of Linden is supposed to appear in a Cumberland County courtroom Wednesday morning at 9 a.m.
McGraw is charged with assault and disorderly conduct after the rally for the Republican presidential front-runner in Fayetteville.
The Cumberland County Sheriff's Office said the assault victim was being escorted out of Crown Coliseum after disrupting the rally, and deputies had their eyes on the stairs when the assault happened.
Video of the scuffle was widely viewed and prompted scrutiny over violence at Trump's campaign rallies.