Make–A-Wish rules let dad block daughter's dream vacation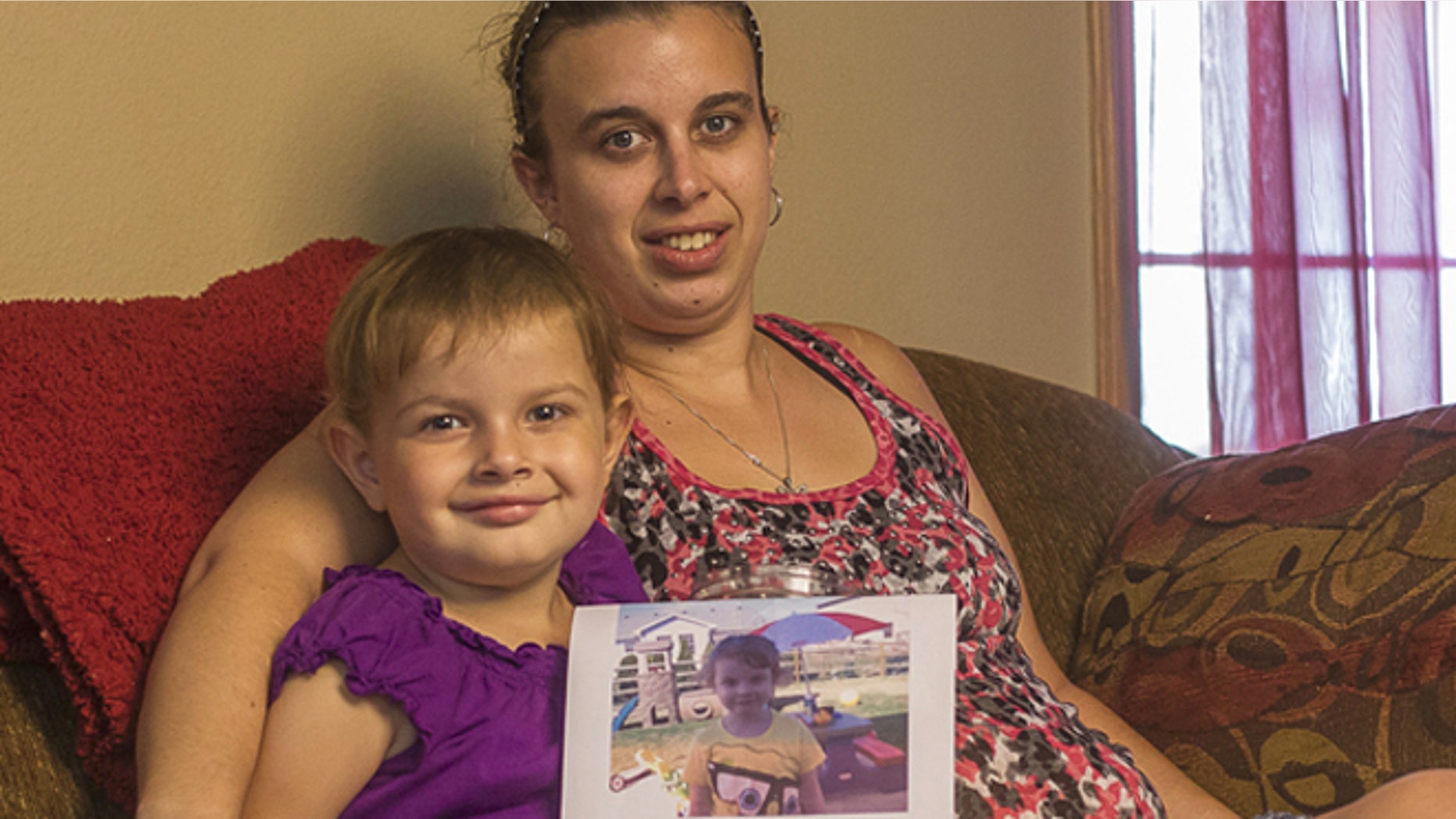 Make-A-Wish rules that require two parents to sign off on a sponsored trip are allowing an Ohio dad to block his 4-year-old daughter from taking a "wished" Disney World vacation.
"What she's been through sucks," William May, the father of cancer-survivor McKenna May, told FoxNews.com. "But I think any money that the organization hands out to children, should go to dying kids. Not cured ones."
The Sentinel-Tribune in Bowling Green reports that McKenna May was diagnosed with leukemia in 2010 and endured 15 spinal taps, skin burns, multiple chemotherapy treatments and steroid injections. She reportedly will not be ruled "cancer free" until five years after her last treatment.
Susan McConnell, the CEO of Make-A-Wish Ohio, Kentucky and Indiana told The Sentinel-Tribune that the young girl was determined by doctors to be qualified for the trip.
"She's been through a lot," McConnell told the paper. "What I really feel bad about is she is stuck in the middle."
Make-A-Wish, which grants a new "wish" every 38 minutes, has the two-parent signature rule in place to make sure it doesn't get involved in any kind of custody battle or family issue, Mark Hiegel, the national communications director for the organization said.
"We leave the medical evaluations to the doctors and legal issues with the courts," he said, noting that he never heard of a case where permission was denied by a parent because a child was too healthy. "Families have so many different structures; we need to have enforceable guidelines."
In certain instances, Make-A-Wish allows a judge to intervene and force a parent's signature, Hiegel said. A judge reportedly told the girl's mom that he would consider an order for the parental signature, but the mom pulled her request for the trip due to fears the order wouldn't be effective, The Sentinel-Tribune reported.
"That's regrettable," Hiegel said. "I bet she would have got that approved."
The girl's father said he had a brief relationship with her mother. Now married to another woman, he said her mom was going to use the trip, in part, to go house-hunting in Florida to make his bi-weekly visitations more difficult.
Her dad, however, said doctors gave the girl a 99 percent chance of survival and she's "got tons of time" to go to Disney World.
"I'm not saying she hasn't been through a lot," he said. "But maybe she should get a swing set or something."
Whitney Hughs, the girl's mother, said the girl's father is being spiteful because he didn't like the arraignment for the trip. And she said he was barely there when his daughter was undergoing treatment.
"It's just really tough that she has to be put through all this," Hughs told FoxNews.com. "I remember her telling me how she can't wait to see Mickey Mouse and Cinderella while she had needles in her chest. She even packed her small suitcase."
McKenna's mother and grandmother say they're collecting donations at local businesses in hopes of getting her to Disney World on their own.
"I just told her we were still going to Disney," Hughs said. "Someday."