Lyle Jeffs, fugitive polygamous sect leader, arrested in South Dakota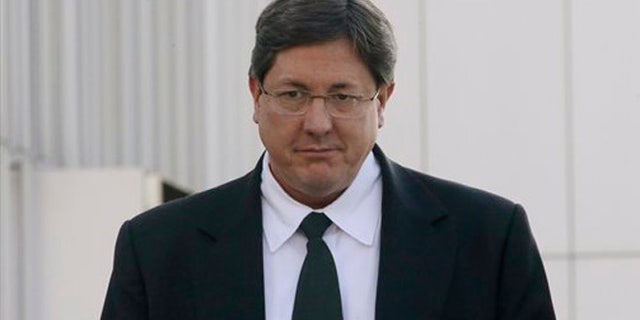 Polygamous sect leader Lyle Jeffs was arrested Wednesday in South Dakota after nearly a year on the run, Fox News confirmed.
FBI officials announced the capture Thursday morning with a tweet: "#ARRESTED: FLDS leader Lyle Jeffs in custody after nearly a year on the lam." Authorities followed a tip that led them to Jeffs, who was living out of his silver pickup truck. Police caught up with his vehicle at a recreation-area marina after Jeffs stopped to use the bathroom. He surrendered without incident while at a traffic stop.
Jeffs is being held in a jail in Sioux Falls, South Dakota for the U.S Marshall Service, Minnehaha County Jail Warden Jeff Gromer said.
It's unclear why Jeffs was in Sotuh Dakota at the time of his arrest.
Authorities had been searching for Jeffs since he escaped from home confinement in Utah in June 2016 while pending trial on food stamp fraud charges.
GEORGIA MANHUNT: REWARD FOR ESCAPED INMATES INCREASED AS FAMILY MAKES DESPERATE PLEA
Officials said he slipped out of his GPS ankle monitor and fled from a Salt Lake City house where he was on supervised home release.
The group, known as the Fundamentalist Church of Jesus Christ of Latter Day Saints, is based in a small community on the Utah-Arizona border. It also has a small compound in far west South Dakota.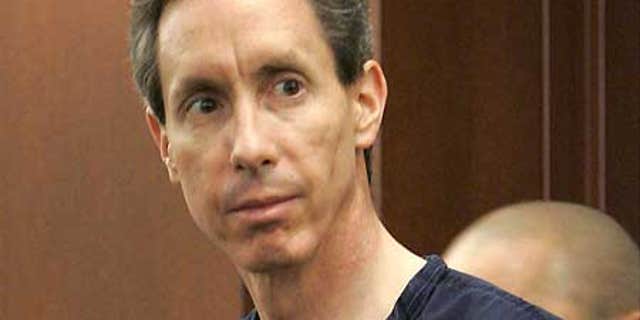 Jeffs and 10 others from the sect were charged with fraud and money laundering in a multimillion dollar food stamp fraud scheme.
The FBI had issued a $50,000 reward and a wanted poster with bold red lettering saying Jeffs should be considered armed and dangerous. It was issued a decade after his brother Warren Jeffs was featured on a similar poster. Warren Jeffs is now serving a life sentence in a Texas prison.
Lyle Jeffs will likely face at least one other felony charge connected to his time on the run, U.S. Attorney for Utah John Huber said.
Jeffs was the last of the defendants in the food stamp fraud case still behind bars when U.S. District Judge Ted Stewart reversed his earlier decision and granted Jeffs his release on June 9. Prosecutors opposed that move, arguing Jeffs was a flight risk.
Lyle Jeffs must now face the pending charges in federal court in Utah.
UPS GUNMAN WHO KILLED 3 HAD FILED OVERTIME GRIEVANCE
While he was a fugitive, nine of the 10 other people charged in the high-profile bust in February 2016 took plea deals while one person had his charges dismissed.
Prosecutors accused Jeffs and other sect leaders of instructing followers to buy items with their food stamp cards and give them to a church warehouse where leaders decided how to distribute products to followers. They say food stamps were also cashed at sect-owned stores without the users getting anything in return. The money was then diverted to front companies and used to pay thousands for a tractor, truck and other items, prosecutors say.
The defendants said they were just sharing food as part of their communal living practices.
Members of the sect believe polygamy brings exaltation in heaven. The group is an offshoot of mainstream Mormonism, which disavowed polygamy more than 100 years ago.
The Associated Press contributed to this report.