Louisiana Plant Fire Will Be Allowed to Burn Itself Out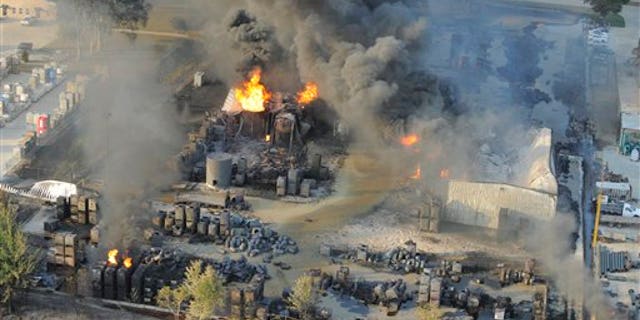 NEW IBERIA, La.-- A fire at a southern Louisiana plant where chemicals are blended and stored for oilfield operations was being allowed to burn itself out Wednesday before investigators enter the facility to search for a cause.
Tuesday afternoon's explosion and fire at the Multi-Chem Corp. plant in New Iberia forced residents within a 1-mile radius of the area to evacuate. There were no injuries.
The evacuation remained in effect Wednesday morning. Louisiana Department of Environmental Quality staffers at the scene have identified xylene, toluene and methanol among chemicals at the site, department spokeswoman Jean Kelly said. All three can pose health risks.
However, the corporation and the DEQ said air quality measurements in the evacuation area were at safe levels as of Wednesday morning and that air monitoring was continuing.