Lightning bolt kills Colorado woman and her horse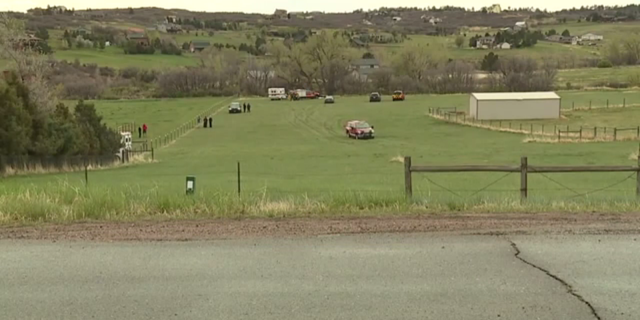 A woman and her horse were killed Sunday after lightning struck them in Sedalia, Colorado, while a girl riding horseback alongside the woman was injured.

The 37-year-old woman and the 15-year-old girl were riding on a community equestrian trail on Rainbow Creek Road when the lightning bolt struck, Douglas Country Sheriff's deputies told Fox 31.
The teenage girl was breathing and conscious when paramedics rushed her to the hospital.
LIGHTNING STRIKE CURES WOMAN OF HER 'SUPER-SENSES'

"They were trying to ride between storms," said sheriff's deputy Jason Blanchard. The lightning bolt appeared to hit about 10 feet from where the woman and her horse fell.
Thirty-eight people were killed by lightning strikes in 2016, according to the National Weather Service, and Sunday's death may be the first lightning strike fatality this year.
The lightning strike is the second one to hit a person in the Douglas County area in two days. A woman survived a strike in Highlands Ranch on Saturday after a lightning bolt hit a tree near to where she was standing, the Littleton Fire Department told the Denver Post.
MOTORCYCLE RACER STRUCK BY LIGHTNING DURING EVENT, FINISHES ANYWAY
The odds of being struck by lightning in a given year is 1 out of 1,042,000 while the chance of being hit during an 80-year lifetime is 1 out of 13,000, according to the National Weather Service.