Lifesaving bark alerts woman to fire in Georgia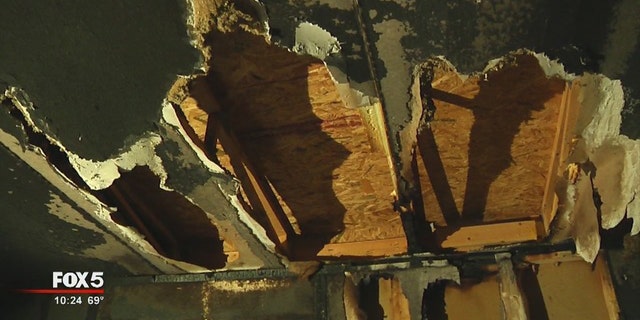 A Pickens County, Georgia woman said she is alive thanks to her 135 pound Rottweiler.
Lisa Ryal said she was sleeping at her mobile home in Pickens County when she was woken up by her Rottweiler, Luger.
"The dog woke me up by barking, but it wasn't his usual whine or howl," said Lisa Ryal. "It was a bark to get my attention."
Thanks to Luger's life-saving bark, Ryal came out to the living room to find part of her home on fire. Ryal said she tried to put it out, but the fire extinguisher did not work.
"When I opened the front door is when the flash-over occurred," said Ryal. "It was from waist on up to the ceiling that came all across the living room and that is when I got burned and I couldn't get out the screened door, I tried a couple times hitting it hard with my shoulder and the screen door wouldn't pop open."
The fire ripped through the home leaving the Ryal family with nothing. Ryal's husband showed FOX 5 the damage inside, including the mark of a cross that once hung on their wall.
"Extremely grateful for that dog, if it weren't for him there is no telling what would have happened," said Ryal's husband, William Ryal.