Las Vegas victim's father memorializes son in emotional Facebook post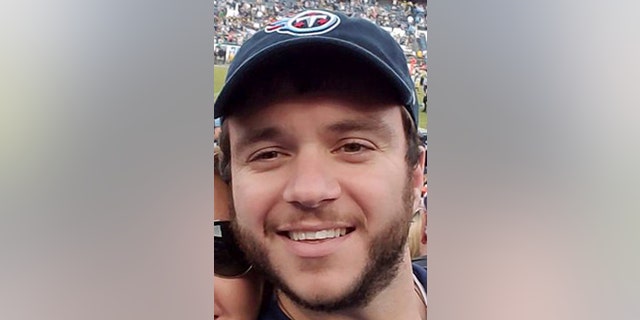 The grief-stricken father of a man killed in the Las Vegas shooting on Sunday memorialized his son in an emotional Facebook post in the wake of the deadly event.
James Warren Melton's son, Sonny Melton, 29, was shot while protecting his wife during the deadly attack at a country concert in Las Vegas, Nev.
In the post, the father described how Sonny shielded his wife with his own body from the rain of bullets coming down from the 32nd floor of the Mandalay Bay Resort and Casino.
The emotional tribute has been shared widely across the internet, including a post by a friend of the father's, which had been shared more than 4,000 times by Thursday evening.
The elder Melton said his son "was a hero" right up until he was shot "and he couldn't go on."
After Sonny fell to the ground, his wife Heather tried to revive him, James said. The father then depicted how two "angels" came to Heather's calls for help.
"These two guys braved the hell of that killing field that must have resembled the Marines landing on Omaha Beach. They ran to Sonny and Heather, picked him up and carried him all the way to their pickup truck," he wrote. "There, they loaded Sonny and two other victims into the bed of the truck and raced to the closest hospital."
"We don't even know these guys names, they asked for no praise or reward. They just said they were sorry they couldn't have gotten to Sonny quicker. They are heroes!" he said.
NRA CALLS FOR ATF REVIEW OF BUMP STOCKS, NEW REGULATIONS AFTER LAS VEGAS SHOOTING
Sonny, who was an ER nurse, later died at the hospital. In the post, his father recounted a memory of when he asked his son why he wanted to be a nurse.
"Once when I asked him why, he just smiled and in a matter of fact way said 'I want to help save people's lives'. Well, he lived up to that high standard until the very bitter end," he wrote.
Sonny's father described his family's pain, writing that "the grief has us now firmly in its relentless grip."
"I know I'm not the first to feel these horrible things, like grief and loss and I'll certainly not be the last, but I sure wish I could be," he wrote. "Because it hurts, man I mean it really hurts."
Before concluding, Sonny's father wrote how the family was overwhelmed but is grateful for the time they were able to have with Sonny before he died.
"I truly thank our Lord that we had Sonny for these past 29 years and I like to believe I even helped him a little grow into the great young man he was," he wrote.