LAPD spent millions on 'green' electric BMWs used for joyrides to nail salons, day lunches: report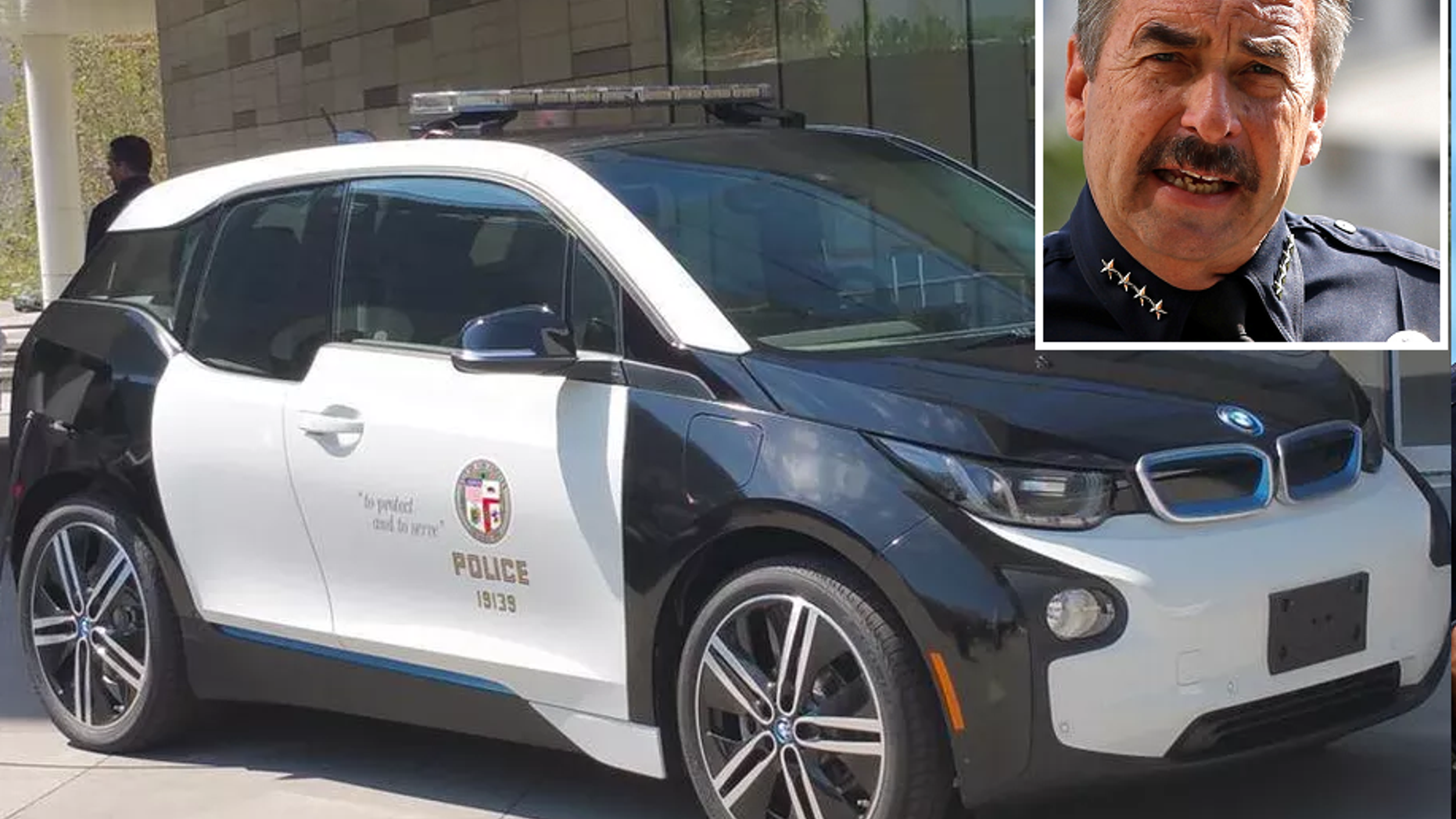 Two years after the LAPD touted a multimillion-dollar purchase of a fleet of eco-friendly electric BMWS, the vehicles are being used for personal trips to grab lunch and -- in one instance -- a visit to a nail salon, according to a local report.
BMW announced in 2016 that it had beaten Tesla and won a contract to supply the department with 100 all-electric plug-in vehicles to be used exclusively for community outreach and police business.
But a CBS investigative team, which reviewed mileage logs and followed the BMWs when they left LAPD garages, found that officers appeared to have a loose interpretation of those guidelines.
One BMW went straight to a Yoshinoya drive-thru and returned to a police station, CBS reported. Another headed for Loyola Marymount University and picked up someone for a lunch date, and a third deployed to a nail salon for an hour-long manicure.
CBS reported that its investigative team followed Annemarie Sauer, commanding officer of LAPD fiscal operations, as she used a department-issued electric BMW to drive to a nail salon. Sauer, who reportedly spent more than an hour inside the salon and had been seen getting her nails done, said she had "no comment" when she was confronted by a CBS crew.
When CBS showed LAPD Deputy Chief Jorge Villegas video of the officer using a department-owned BMW to head to the nail salon, he said it "doesn't appear to be" appropriate and promised to look into the matter.
Villegas said that overall, the electric car program has been successful, CBS reported.
Mileage logs obtained by CBS News revealed that many of the cars were underused, posting only a few thousand miles in a fourteen-month period. One of the cars had only 400 miles in that approximate timeframe, according to CBS.
Police sources told the network that officers were reluctant to use the cars because they can only go about 80-100 miles on a charge.
The total cost of the three-year lease for the vehicles: approximately $1.4 million, plus another $1.5 million for the infrastructure to support the department's growing stable of electric vehicles, according to the Los Angeles Times.
"We should be thinking green in everything we do," Los Angeles Mayor Eric Garcetti said in 2016, adding that the move to electric vehicles would "also save money and resources."