Kentucky man found with multiple weapons may have been planning mass shooting, cops say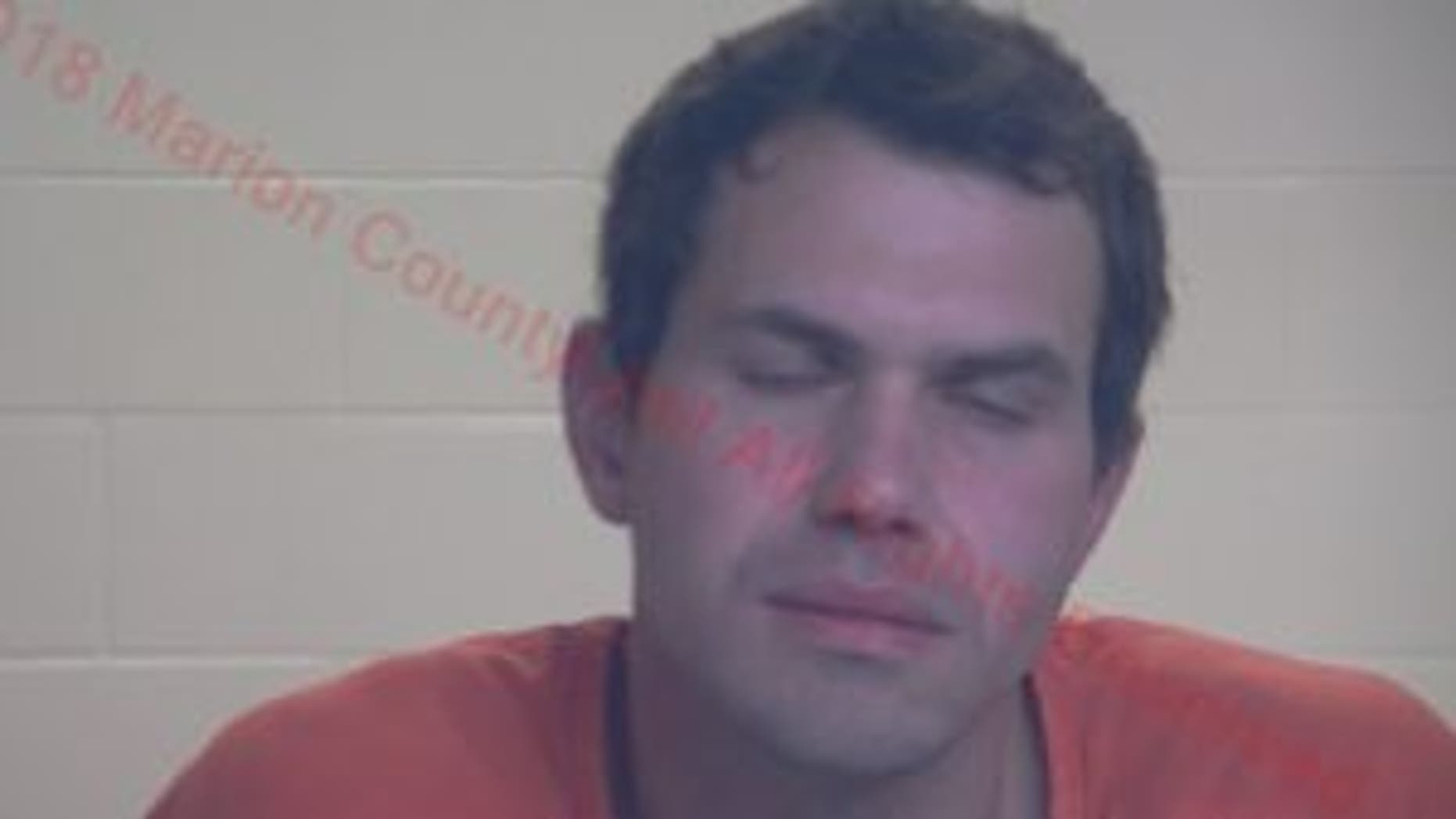 A Kentucky man believed to be planning a mass shooting at a factory was found with multiple weapons in his vehicle on Monday, police said.
Matthew Smith, 37, was arrested Monday at L&B Manufacturing in Springfield after police received a report of a suspicious vehicle and a trespassing complaint around 4 p.m., WLKY reported. An officer who responded to the scene found Smith in the vehicle.
Police asked Smith for his name, but the 37-year-old "began making furtive movements in the vehicle" and asked the cop for his badge number, WLKY reported. Smith refused to say his name or step out of the vehicle, police said.
CHICAGO HOSPITAL SHOOTING THAT LEFT OFFICER, DOCTOR DEAD CAME AFTER FIGHT OVER RING, 'BROKEN ENGAGEMENT': REPORTS
The officer opened the car's door and discovered Smith was holding a Glock handgun, the arrest report stated. The cop was able to grab the gun when Smith pointed the weapon at him but later discovered Smith was also carrying weapons on his front waistband and ankle.
The 37-year-old was handcuffed as officers searched his car, where they also found a Colt AR 15 A-2 and a .308 rifle, in the front passenger seat.
In an interview, Smith told police he was trying to find a woman at the factory he believed was being trafficked. He said he "brought what he needed to get the job done."
Police said Smith appeared to be planning a mass shooting at the business.
Smith was charged with two counts of first-degree wanton endangerment of a police officer, two counts of resisting arrest, one count of attempted murder and one count of third-degree criminal trespassing.